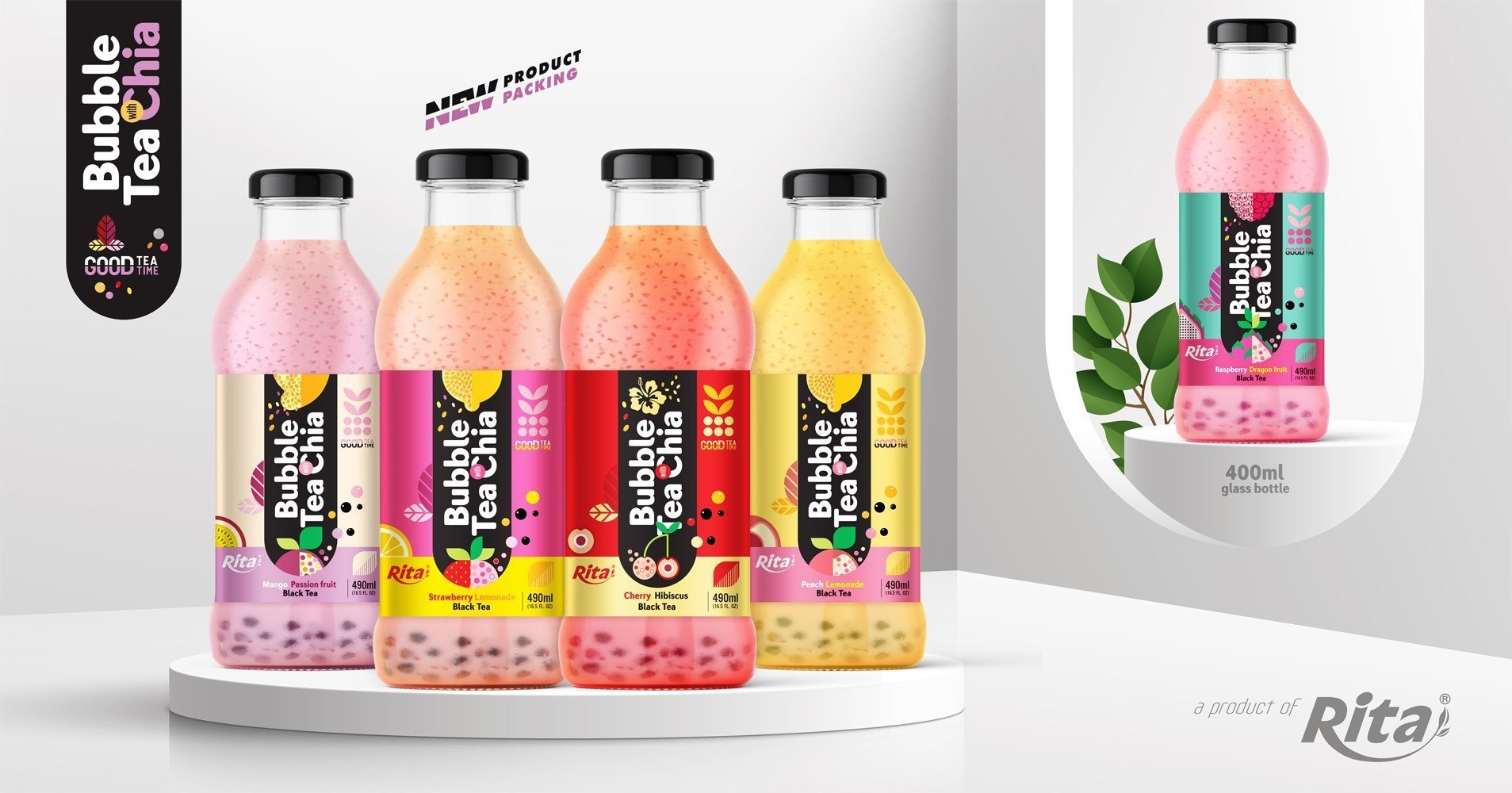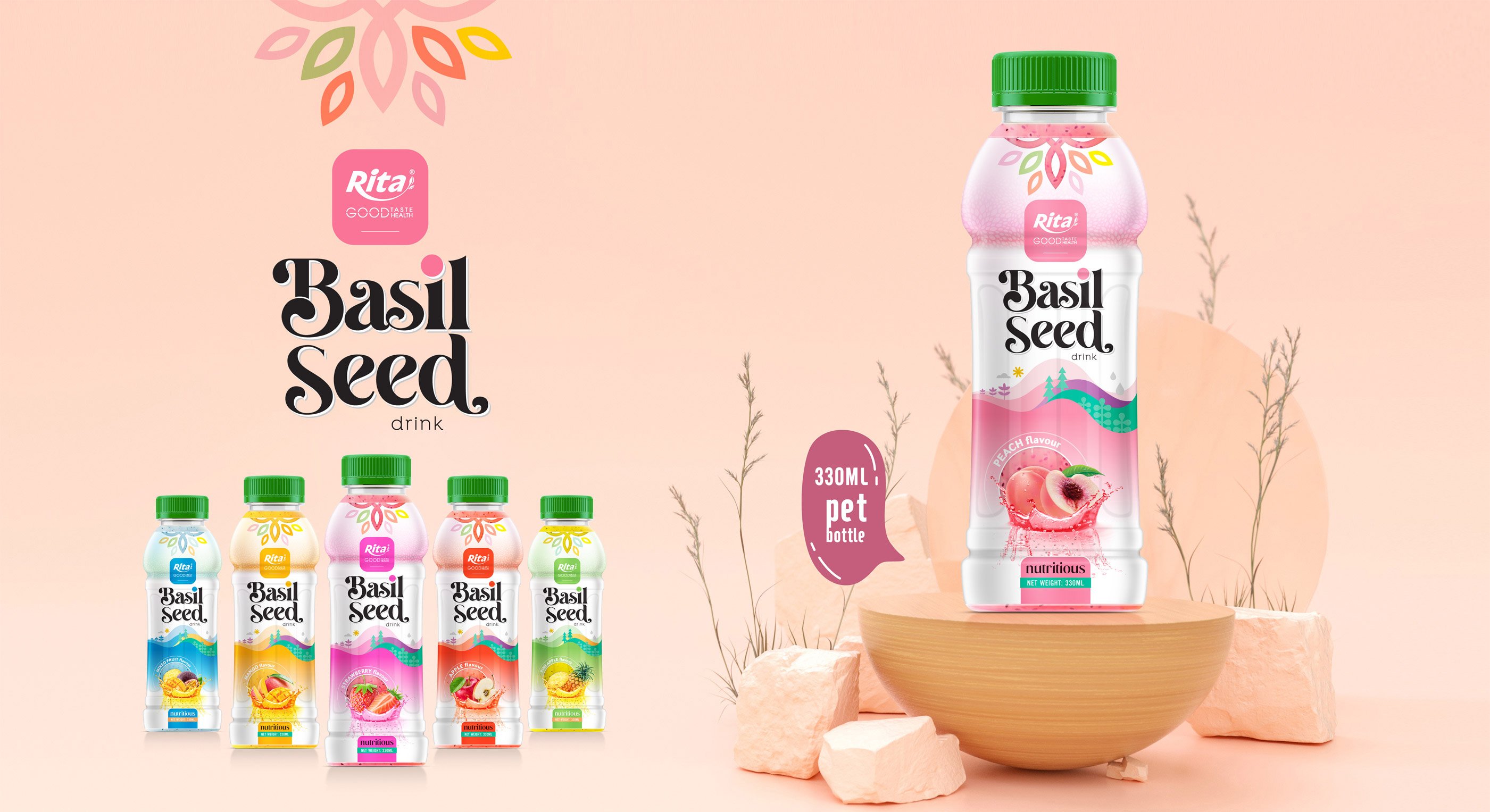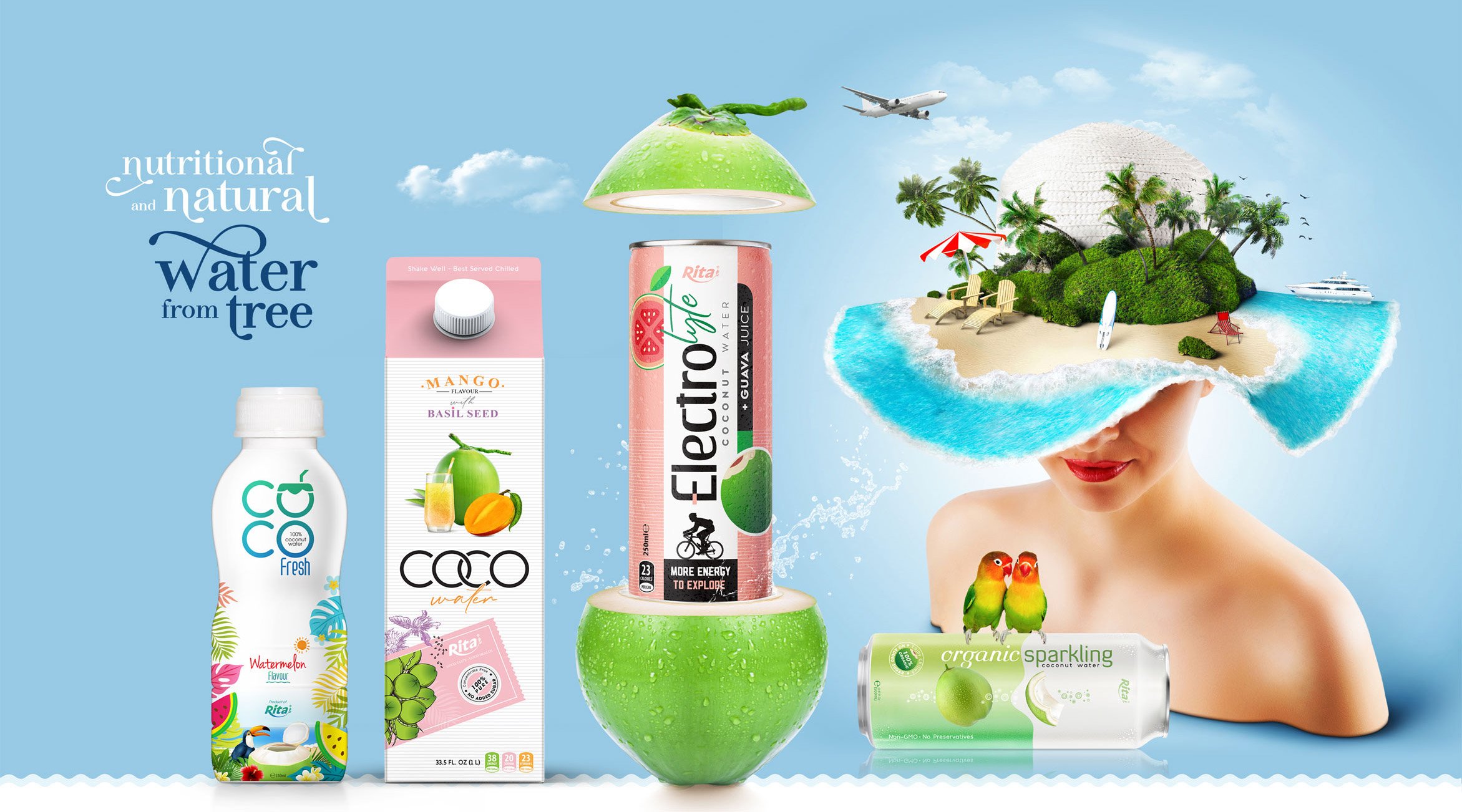 Baner web Rita Basil Seed
The Best Bubble Tea Original Drink
Brand :
RITA or OEM/ODM available
Delivery time :
20 -25 Days after confirm the order.
Certification :
ISO, HACCP, FDA, HALAL, USDA, ORGANIC
Minimum order quantity :
200 Carton/Order
Port :
Ho Chi Minh Port, Vietnam.
Supply ability :
300 Twenty-Foot Container/Month.
BUBBLE TEA WITH TAPIOCA PEARLS ORIGIAL 500ML CAN

FEATURE

Experience the goodness of real black tea leaves, non-dairy creamer, and whole milk powder blended to perfection in Rita Bubble Tea with Tapioca Pearls Original Flavor. With each sip, relish the irresistible combination of creamy, smooth texture and the added allure of soft, chewy tapioca pearls that make every sip an experience to remember.

This original bubble tea boasts a thick and luxurious texture that is sure to delight your taste buds. It's perfect for a refreshing afternoon tea session or any time you crave a delicious and satisfying treat.

Savor the pure goodness of the expertly crafted ingredients in every sip, and indulge in the delightful taste and texture of this exquisite beverage. Whether you're a fan of bubble tea or looking to try something new, Rita Bubble Tea with Tapioca Pearls Original Flavor is the perfect choice for a satisfying and enjoyable beverage experience.

HEALTH BENEFITS

Rita Bubble Tea with Tapioca Pearls Original Flavor contains black tea, which is rich in antioxidants that can help improve cardiovascular health and reduce the risk of chronic diseases. Additionally, black tea leaves may improve mental alertness and lower stress levels.

Non-dairy creamer and whole milk powder add a creamy texture to the beverage without the added saturated fat and cholesterol found in traditional creamers. Moreover, whole milk powder is a good source of calcium and other essential nutrients.

Tapioca pearls, the signature ingredient in bubble tea, are made from cassava root and are naturally gluten-free. They provide a source of carbohydrates, which can help increase energy levels.

Overall, Rita Bubble Tea with Tapioca Pearls Original Flavor can be enjoyed as part of a balanced diet and active lifestyle. With its delicious taste and nutritious ingredients, it's a great option for those looking for a satisfying and healthy beverage alternative.

OVERVIEW OF RITA FOOD & DRINK CO., LTD

Rita Food and Drink Co., Ltd. is a renowned juice and drink manufacturer and exporter in Vietnam that upholds the highest international standards for quality and safety. We have received certifications from FDA, HACCP, HALAL, ISO, GMP, FSSC, ORGANIC, and SMETA, which attest to our commitment to producing top-quality products.

With over 13 modern production lines, Rita company has a production capacity of up to 500 containers per month, ensuring fast and stable delivery of our products. Our products come in different packaging types such as aluminum cans, glass bottles, pet bottles, and paper boxes.

We have a strict quality check process in place that involves laboratory testing of our goods before they are released for shipment. Our professional R&D team is always on the lookout for new product concepts and ideas that can be transformed into unique and innovative drinks.

In addition to our own Rita brand, we also offer OEM/ODM services to clients who want to have their private-label drinks. Our team of four professional designers is always on hand to create custom product labels for our clients at no additional cost.

Our product range includes fruit juice, coconut products, aloe vera drink, coffee drink, energy drinks, milk drinks, seed drinks, bubble tea with tapioca pearls, all made from tropical fresh fruits in Vietnam. Our products are exported to over 100 countries and are highly sought-after in the market.

At Rita, we take pride in being a reliable and trusted partner for our customers. We are committed to delivering beverages that not only taste great but are also good for your health - GOOD TEA - GOOD TIME
RITA
BEVERAGE MANUFACTURER
Aloe vera Box paper - RITA beverages from Viet Nam
Good taste & Good health.
We bring you a fresh, healthy, nutritional juice drink by applying creativity and innovation to nature's bounty since we are in the tropical region of Vietnam.