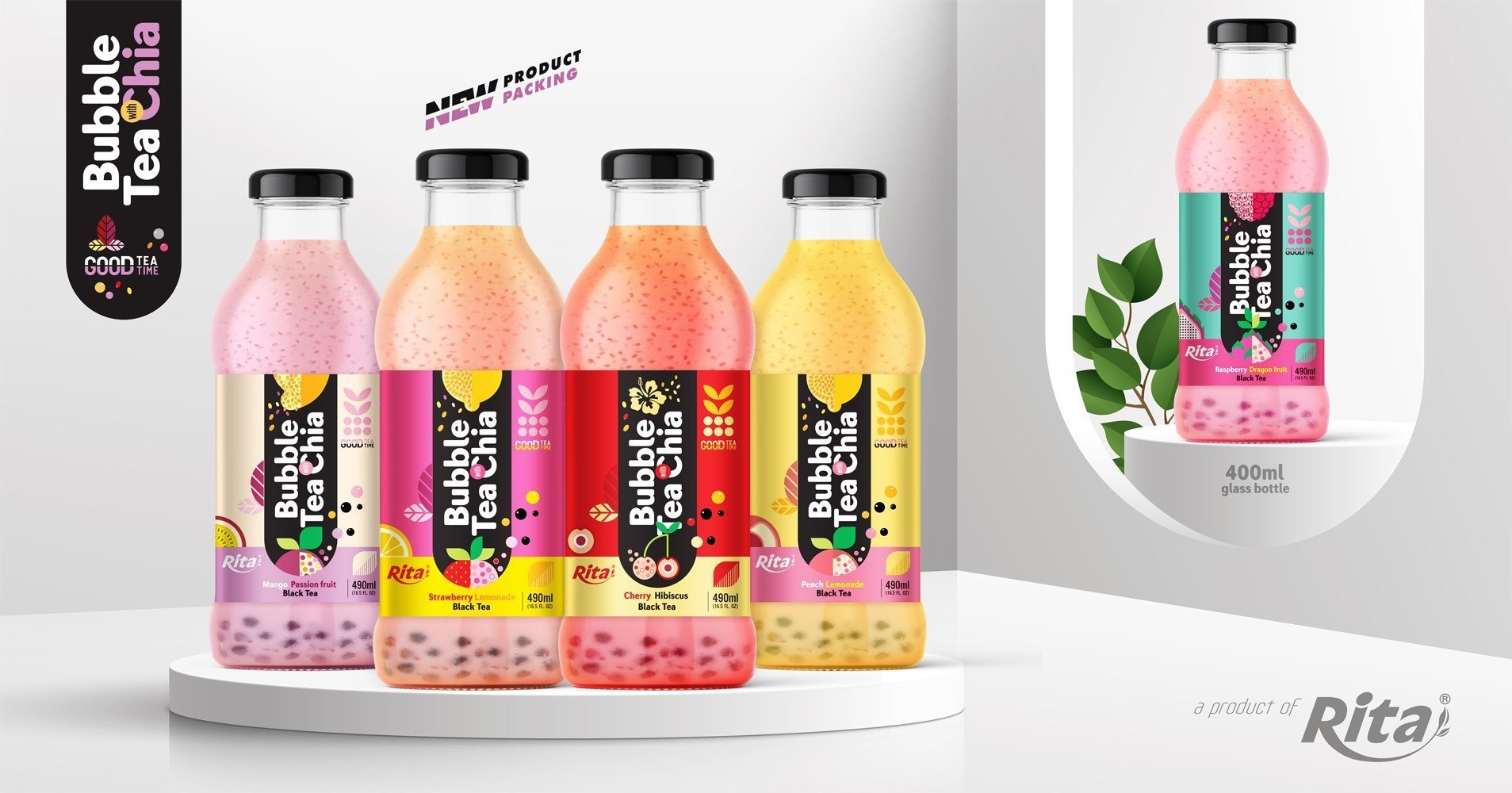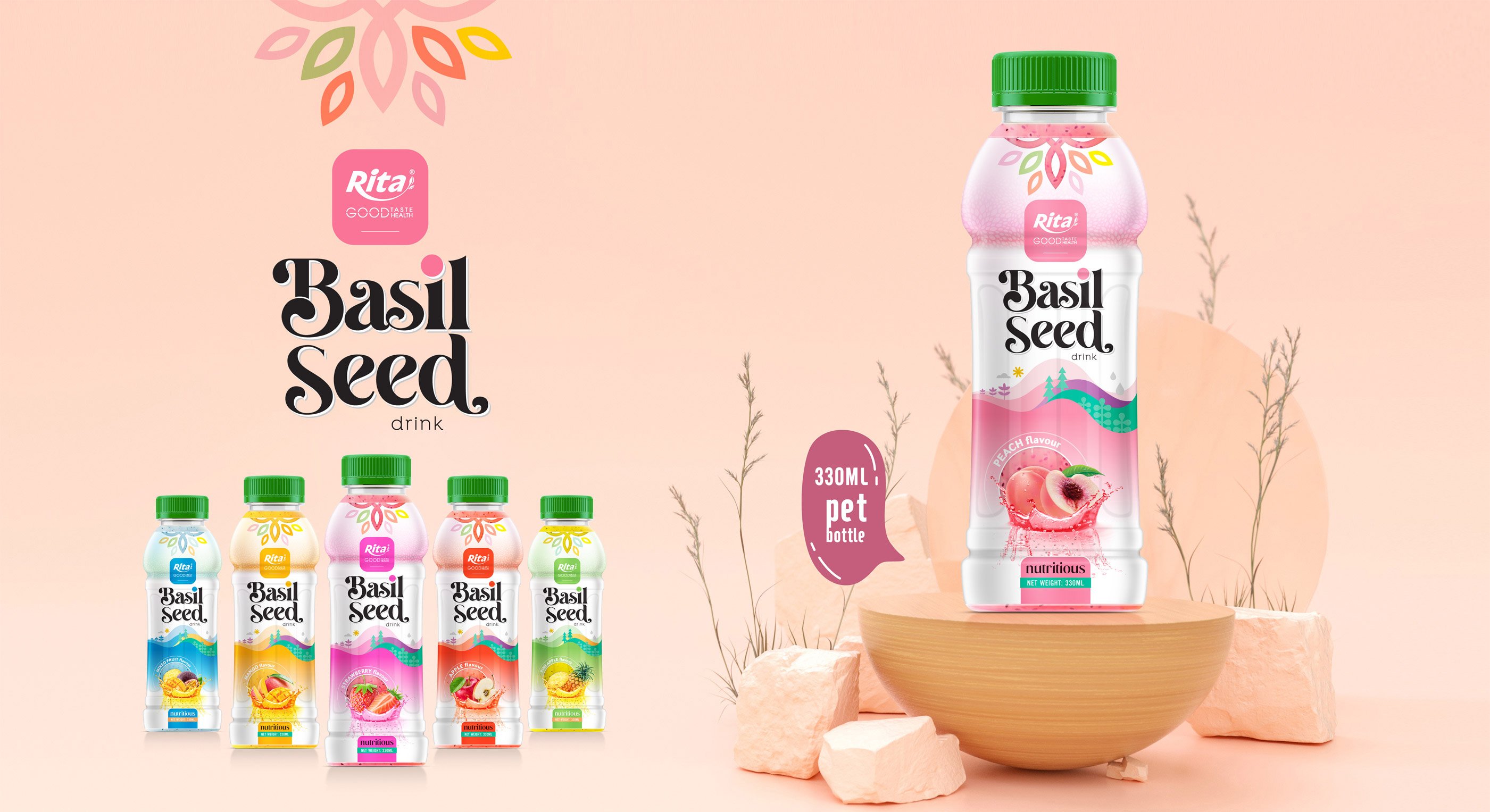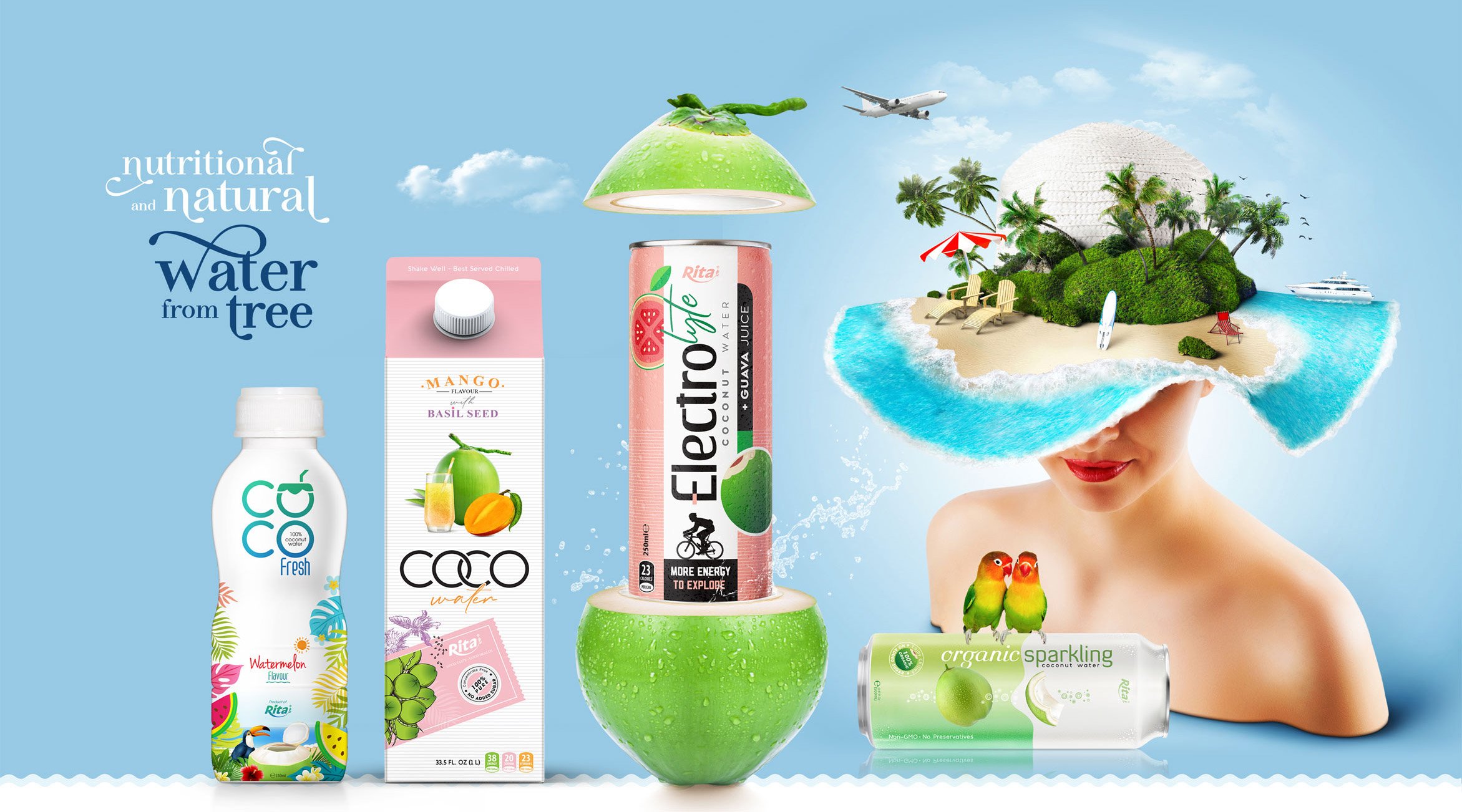 Baner web Rita Basil Seed
Sparkling Black tea with peach juice beverage
Brand :
RITA or OEM/ODM available
Delivery time :
20 -25 Days after confirm the order.
Certification :
ISO, HACCP, FDA, HALAL, USDA, ORGANIC
Minimum order quantity :
200 Carton/Order
Port :
Ho Chi Minh Port, Vietnam.
Supply ability :
300 Twenty-Foot Container/Month.
RITA sparkling drink brand

- Our invigorating bubbles and naturally occurring minerals make for a unique, thirst-quenching taste
- Perfect for any time of day, and serves as an extraordinary mixer for cocktails
- Keep in a clean, cool, dry and odorless place, away from direct sunlight.

SPARKLING BLACK TEA WITH PEACH JUICE

Rita is delighted to share our innovation of sparkling peach black tea. Brewed black tea is perfectly blended with fresh peach juice and refreshing carbonated bubbles to satisfy your taste. Rita Sparkling Black Tea with Peach Juice is an excited adventure for your senses.

Light and full of flavor, you can take it everywhere and sip on all day, especially a sunny day.

HEALTH BENEFITS

Avoids constipation

According to many scientific studies, peach has an effect in preventing the growth of worms in the intestine. Drinking peach tea regularly can help to prevent constipation and regulate peristalsis.

Boosts immune system

Peach tea can help to boost the immune system base on having lots of vitamin C and zinc. Due to the fermentation, black contains many groups of theaflavins and thearubigin which have very good antioxidant abilities. Black tea contains tannins that are effective against viruses such as flu, dysentery, hepatitis, cold, and flu.

Prevents anemia

Peach is rich in iron which participates in blood formation in the body. As the result, drinking peach tea can help to promote the regeneration of hemoglobin, thereby preventing iron deficiency anemia. In addition, peach has good anticoagulant platelet aggregation inhibitors.

Benefits for your eyes

Peach is a great source of vitamin A which has the effect of helping you avoid cataracts as you age. In addition, peach tea can also prevent the growth of bacteria in the body.

Improves You Emotional

The caffeine in black tea can help to promote blood circulation to the brain and promote mental alertness. Black tea is also rich in phenolic compounds that help counter the free radicals in the body. Thank for the magnesium content, peach juice has an effective solution for calming nerves, reducing pressure. Combined, sparkling peach black tea can help to improve your mood.

Improves skin health

Peach is rich in carotenoid composition which has the effects of ultraviolet rays and prevents melanin pigmentation In addition, a lot of fiber in peaches also helps to remove toxins, skin pigmentation, darkening skin.
RITA
BEVERAGE MANUFACTURER
The best coffee drink - RITA beverages from Viet Nam
Good taste & Good health.
We bring you a fresh, healthy, nutritional juice drink by applying creativity and innovation to nature's bounty since we are in the tropical region of Vietnam.