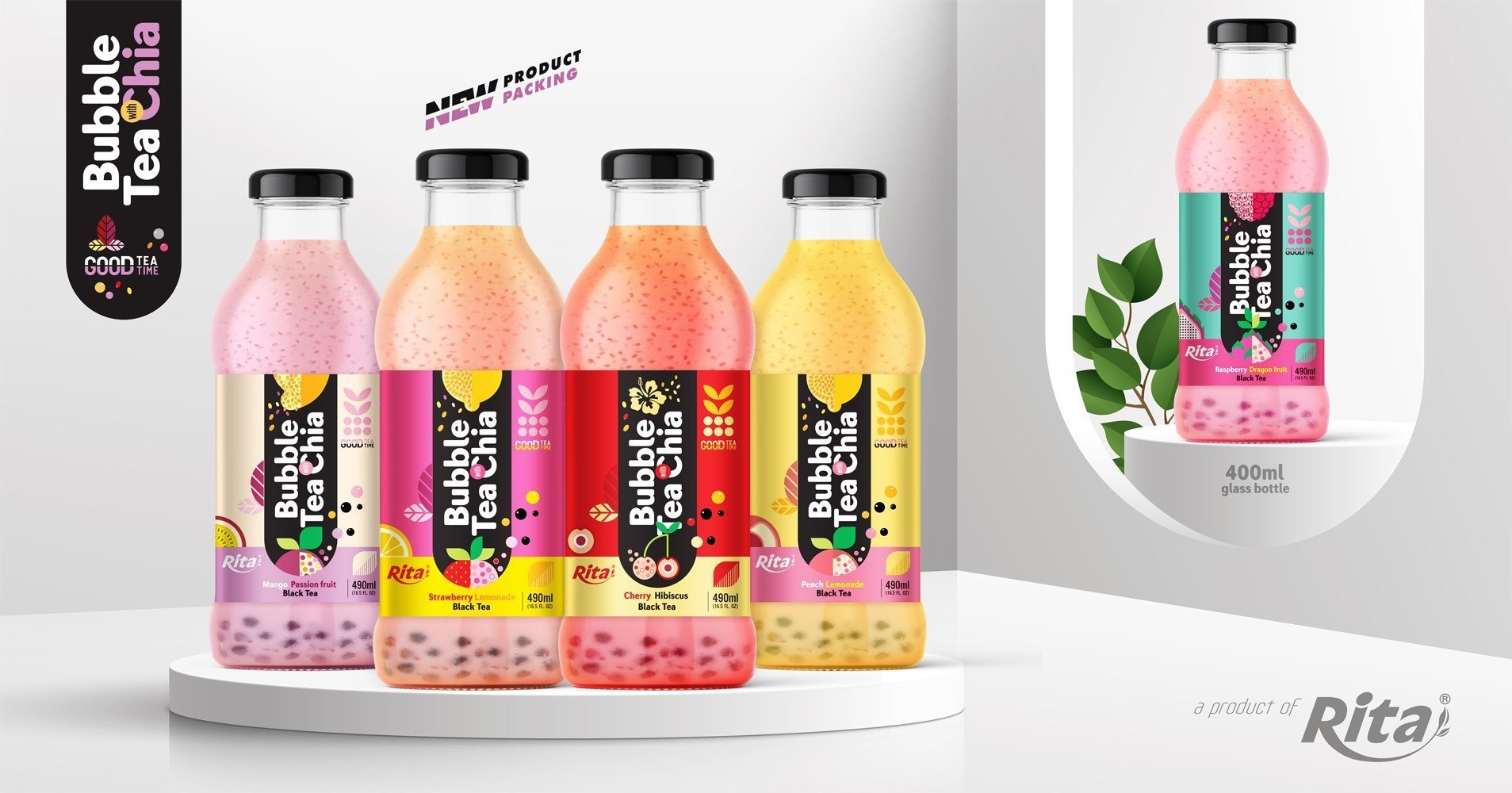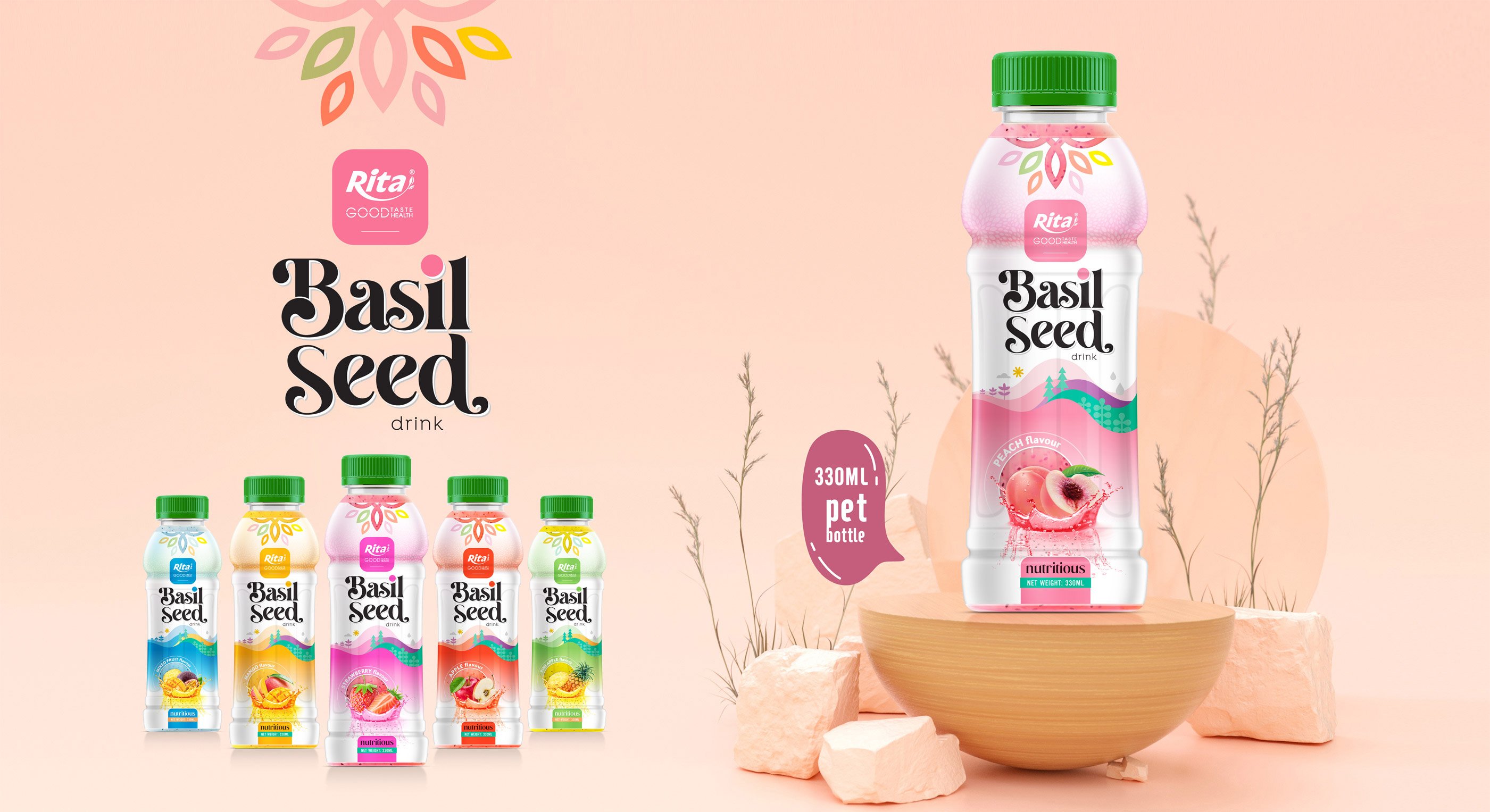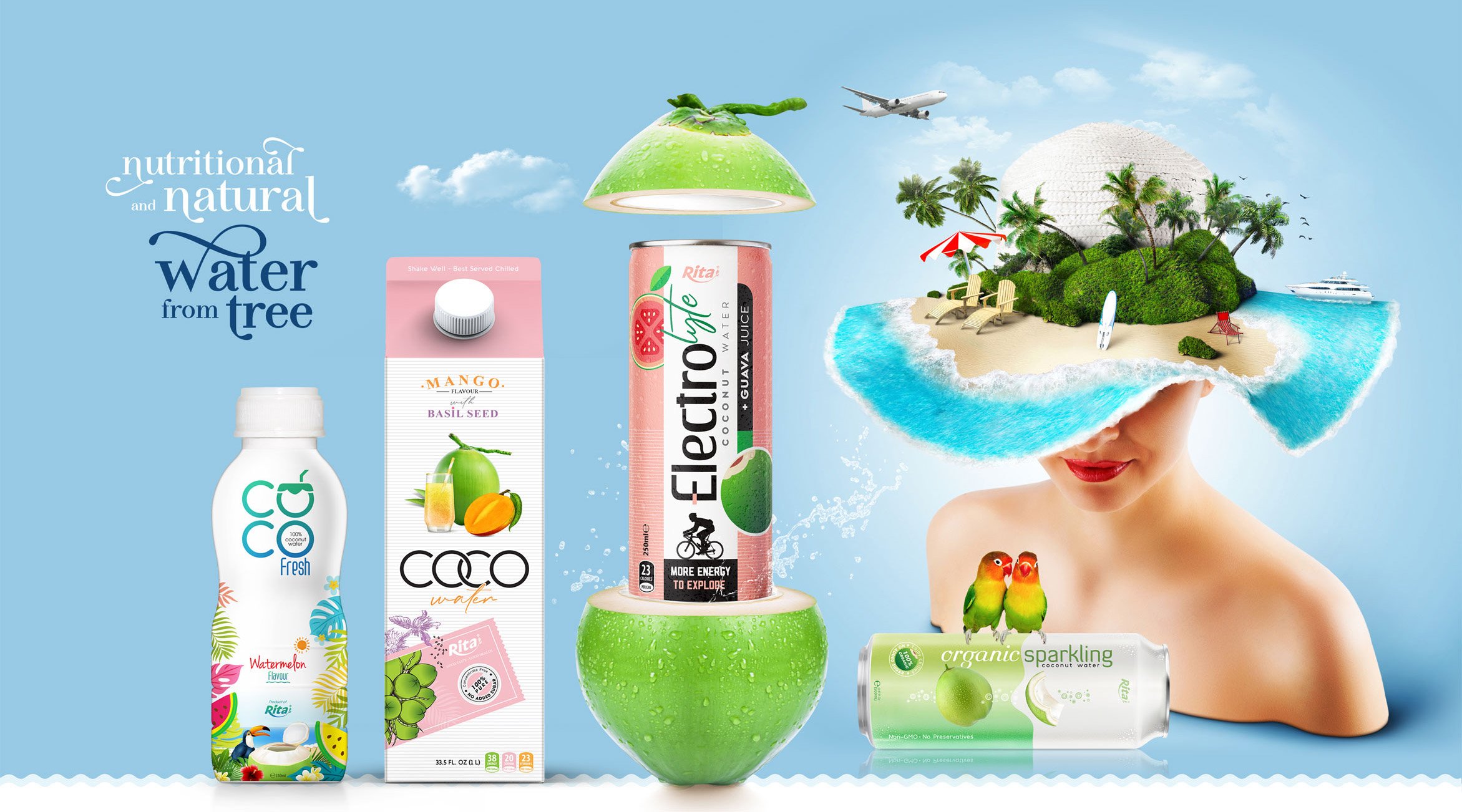 Baner web Rita Basil Seed
Nutritious Food Basil Seed Drink Pineapple
Brand :
RITA or OEM/ODM available
Delivery time :
20 -25 Days after confirm the order.
Certification :
ISO, HACCP, FDA, HALAL, USDA, ORGANIC
Minimum order quantity :
200 Carton/Order
Port :
Ho Chi Minh Port, Vietnam.
Supply ability :
300 Twenty-Foot Container/Month.
BASIL SEED DRINK WITH PINEAPPLE FLAVOR

FEATURE

Basil seeds, also known as Sabja or Tukmaria, are a nutritious superfood that offers numerous health benefits when soaked in water and consumed.

Similarly, pineapple is a delicious tropical fruit that balances sweet and tart flavors and is rich in essential vitamins and minerals.

Our Rita Basil Seed Drink with Pineapple Flavor is made from high-quality basil seeds and delicious pineapple, providing a unique and refreshing taste experience. Our drink is packed with essential nutrients and offers the numerous health benefits of both basil seeds and pineapple. Enjoy the delightful taste and health benefits of our product for a truly satisfying experience.

HEALTH BENEFITS

Basil seed mangosteen drink offers numerous health benefits due to the unique combination of these two superfoods. Here are some of the key benefits:

1. Rich in antioxidants

Both basil seeds and mangosteen are rich in antioxidants, which can help protect against oxidative stress and cell damage.

2. Aids in digestion

Basil seeds are known for their high fiber content, which can aid in digestion and prevent constipation. Mangosteen is also a good source of fiber, which can promote healthy digestion.

3. Anti-inflammatory properties

Mangosteen is known for its anti-inflammatory properties, which can help reduce inflammation in the body and potentially prevent chronic diseases.

4. Boosts immune system

Both basil seeds and mangosteen are packed with essential vitamins and minerals that can help boost the immune system and improve overall health.

5. May improve heart health

Basil seeds and mangosteen may help lower cholesterol levels and improve heart health by reducing inflammation and preventing the buildup of plaque in the arteries.

6. May promote weight loss

Basil seeds and mangosteen are low in calories and high in fiber, which can help promote weight loss and reduce appetite.

In summary, basil seed mangosteen drink is a nutritious and delicious beverage that offers numerous health benefits. It is rich in antioxidants, aids in digestion, has anti-inflammatory properties, boosts the immune system, may improve heart health, and may promote weight loss.

OVERVIEW OF RITA FOOD & DRINK CO., LTD

RITA Food & Drink Company, one of the producers of basil seed drink, was founded in 2004. Each year, we supply the market with more than 30.000 tons of goods thanks to a 30.000 m2 facility, 100 cooperative farms, and more than 500 staff. Beyond the Vietnamese market, RITA Food & Drink Co., Ltd. has exported its products to more than 100 different nations and areas globally. If your business requires private-sector collaboration.

THE ADVANTAGES OF RITA

+ Many kinds of products such as coconut water, coconut milk, aloe vera drink, fruit juice drink, coffee drink, tea drink, seed drink, etc.

+ Products and production lines get international standards including FDA, ISO, HALAL, HACCP, GMP, KOSHER, etc.

+ Products are created from natural-real ingredients; not from concentrate. Abundant tropical fruit resources in Vietnam

+ Provide OEM and ODM service

+ Cost effective and competitive, good for distribution in customer's market

+ Various products types are available, flexible in customizing ingredients

+ Low MOQ of products and fast delivery

+ Complete system from design and samples productions

+ Experienced manufacturer and exporter, familiar with the regulations on exporting all over the world.

+ Products are rich in beneficial nutrients including vitamins, fiber, taurine, etc.

+ Products are good for health; including enhancing immunity, boosting energy, improving the skin's health, supporting digestion, etc.
RITA
BEVERAGE MANUFACTURER
New Products launching Event - RITA beverages from Viet Nam
Good taste & Good health.
We bring you a fresh, healthy, nutritional juice drink by applying creativity and innovation to nature's bounty since we are in the tropical region of Vietnam.