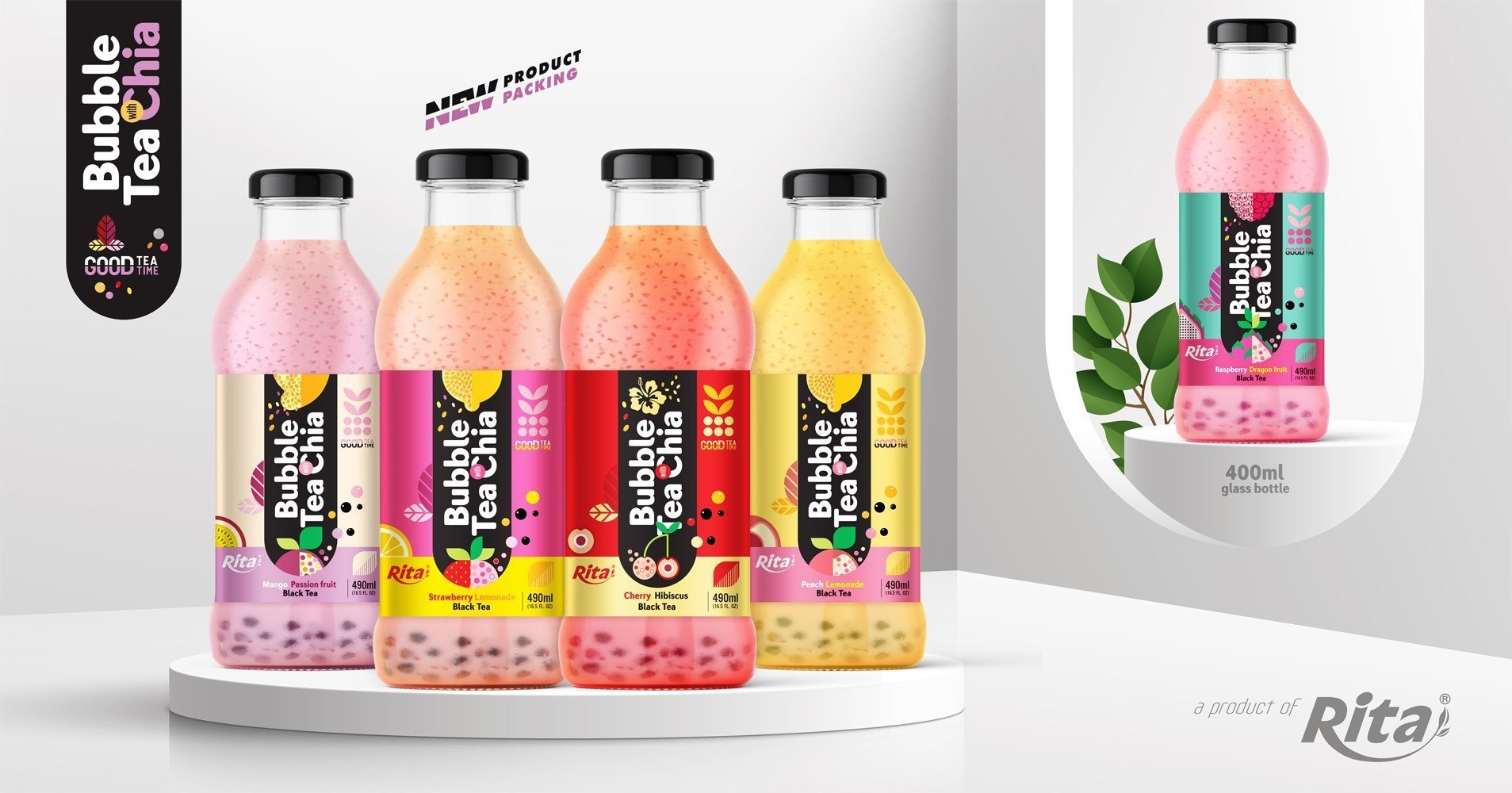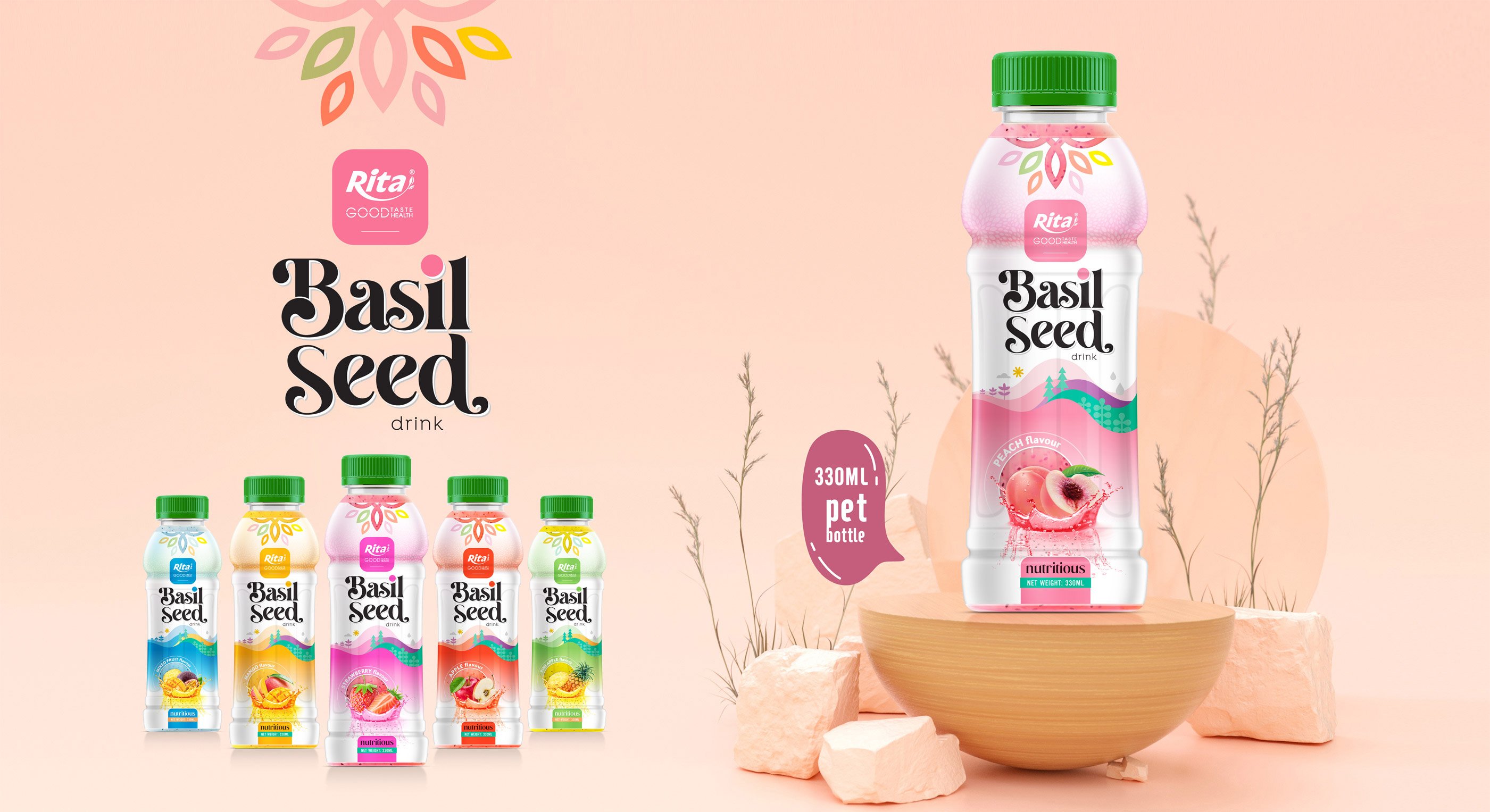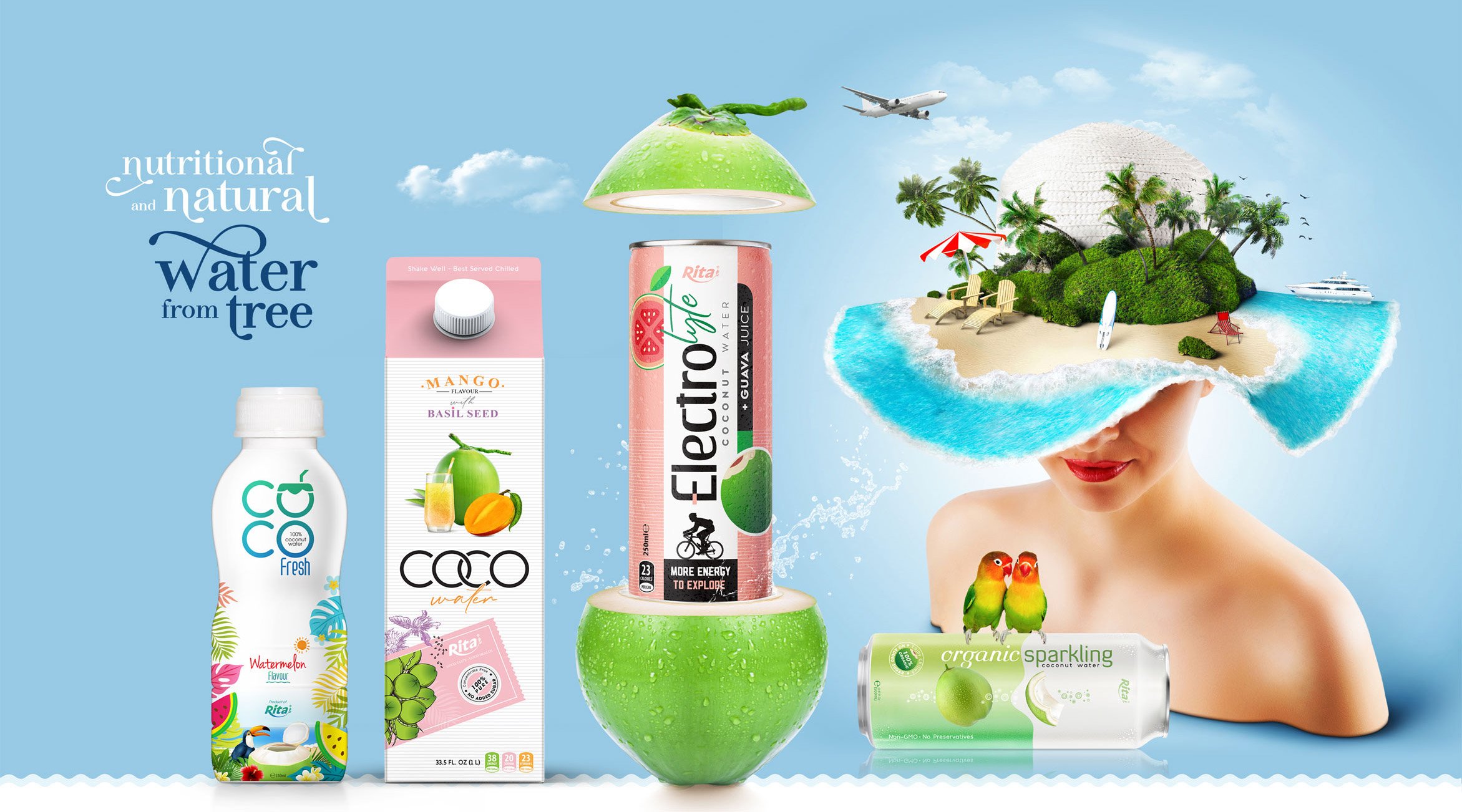 Baner web Rita Basil Seed
Nutritious Food Basil Seed Drink Peach
Brand :
RITA or OEM/ODM available
Delivery time :
20 -25 Days after confirm the order.
Certification :
ISO, HACCP, FDA, HALAL, USDA, ORGANIC
Minimum order quantity :
200 Carton/Order
Port :
Ho Chi Minh Port, Vietnam.
Supply ability :
300 Twenty-Foot Container/Month.
BASIL SEED DRINK WITH PEACH JUICE 330ML PET BOTTLE

FEATURE

Rita Basil Seed Drink with Peach Flavor combines the goodness of basil seeds, also known as Sabja or Tukmaria, with the nutrition of peach fruit. Basil seeds are packed with essential nutrients, such as fiber, antioxidants, and minerals, which offer several health benefits. Soaking them in water before consumption enhances their nutrient absorption. On the other hand, peaches are low in calories, high in vitamins and minerals, and known for their delicious taste.

At Rita, we have created a refreshing and tasty drink by pairing high-quality basil seeds with delicious peach fruit. Our drink offers a delightful experience of enjoying the yummy taste of peach and the refreshing texture of basil seeds.

Try our product today and discover how delicious and healthy our traditional recipe can be. Our drink is a perfect choice for anyone who wants to add more nutrients to their diet while enjoying a tasty and refreshing beverage.

HEALTH BENEFITS

Consuming basil seed drink can offer several health benefits, including:

1. Hydration

Basil seeds can absorb water and swell up, providing a refreshing and hydrating drink. Peach is also a juicy fruit that can help maintain hydration levels in the body.

2. Digestive health

Basil seeds are high in dietary fiber that can improve digestion, prevent constipation, and support gut health. Peaches are also rich in fiber, which can improve bowel regularity and digestive health.

3. Weight management

Basil seeds are low in calories and high in fiber, which can help you feel full and reduce your calorie intake. Peaches are also low in calories and high in water and fiber content, making them an excellent fruit for weight management.

4. Antioxidant properties

Basil seeds and peaches both contain antioxidants, which can protect the body against damage from free radicals, reduce inflammation, and lower the risk of chronic diseases like cancer and heart disease.

5. Skin health

Basil seeds are believed to have skin benefits, such as reducing acne and promoting healthy skin. Peaches are rich in vitamins A and C, which can improve skin health and promote collagen production.

6. Nutrient-rich

Basil seeds contain several essential nutrients, including iron, magnesium, and calcium. Peaches are also a good source of vitamins and minerals, such as vitamin C, potassium, and folate.

Overall, consuming basil seed drink with peach can offer a range of health benefits and provide a delicious and refreshing way to increase nutrient intake. Enjoy a glass of our traditional recipe today and discover the many health benefits of our delicious drink.

OVERVIEW OF RITA FOOD & DRINK CO., LTD

RITA Food & Drink Co., Ltd is a seed drink manufacturer that has been in operation since 2004. Over the years, RITA has grown to become a major player in the industry, thanks to its commitment to quality and customer satisfaction.

With a factory scale of 30.000 m2, 100 cooperative farms, and more than 500 employees, RITA has the resources and expertise to produce a wide range of seed drinks that meet the diverse needs of its customers. Each year, the company supplies more than 30.000 tons of products to the market, making it one of the most prolific seed drink manufacturers in the world.

One of the things that set RITA apart from other seed drink manufacturers is its focus on export. In addition to the Vietnamese market, RITA has expanded its reach to more than 100 countries and regions worldwide. This demonstrates the company's ability to produce high-quality seed drinks that meet the needs of customers from different parts of the world.

Another advantage of partnering with RITA is its private label seed drink manufacturing services. If your company is looking to create its own branded seed drink, RITA can work with you to develop a unique product that meets your specific requirements. With diverse products, quality, and competitive prices, RITA is a great partner for companies that want to expand their product lines and grow their businesses.

Overall, RITA Food & Drink Co., Ltd is a reputable seed drink manufacturer that is dedicated to producing quality products and providing exceptional service to its customers. If you're looking for a partner that can help you develop a high-quality seed drink or other products, RITA is definitely worth considering.
RITA
BEVERAGE MANUFACTURER
Fruit Juice Supplier Manufacturer
Good taste & Good health.
We bring you a fresh, healthy, nutritional juice drink by applying creativity and innovation to nature's bounty since we are in the tropical region of Vietnam.