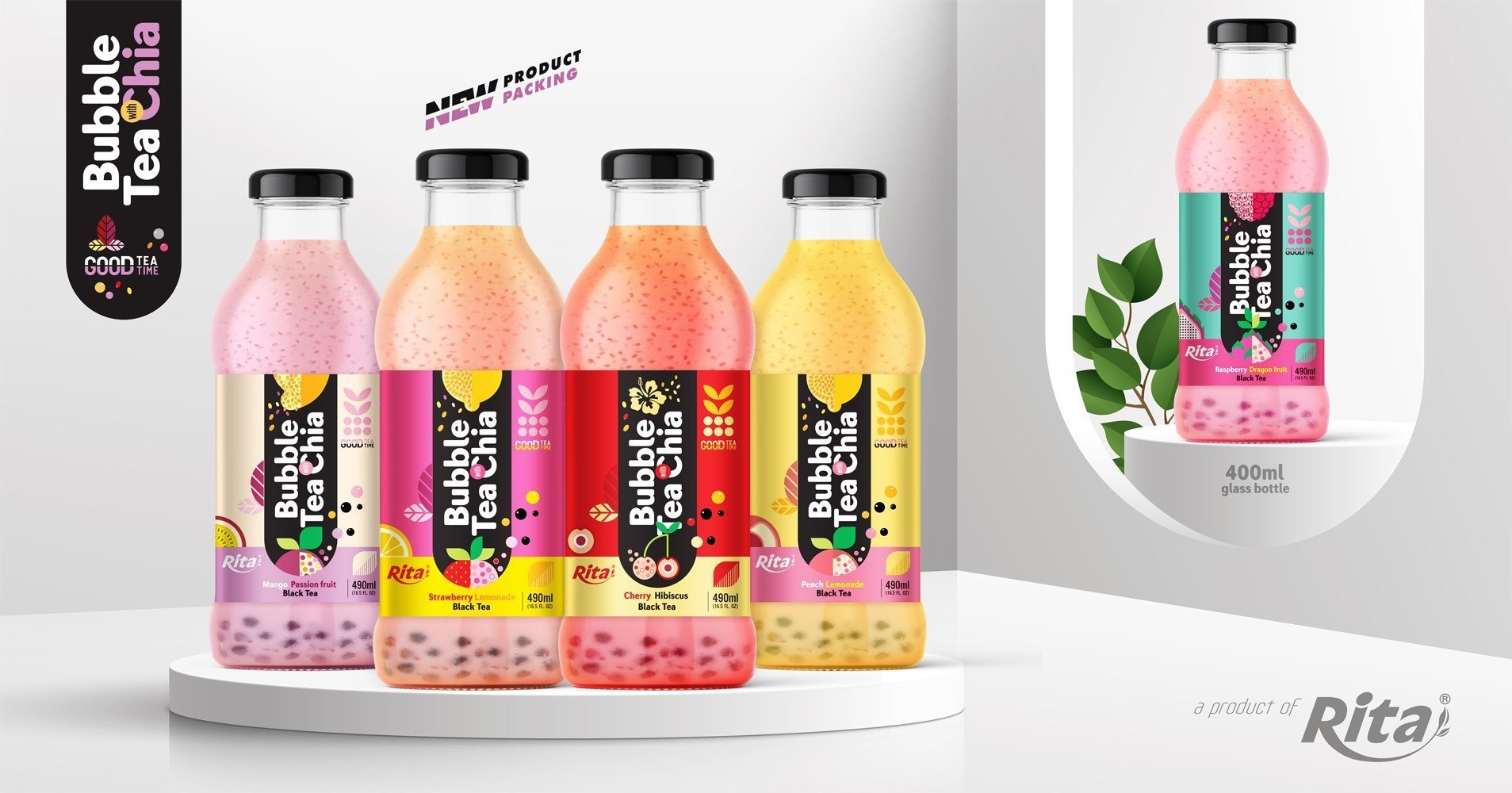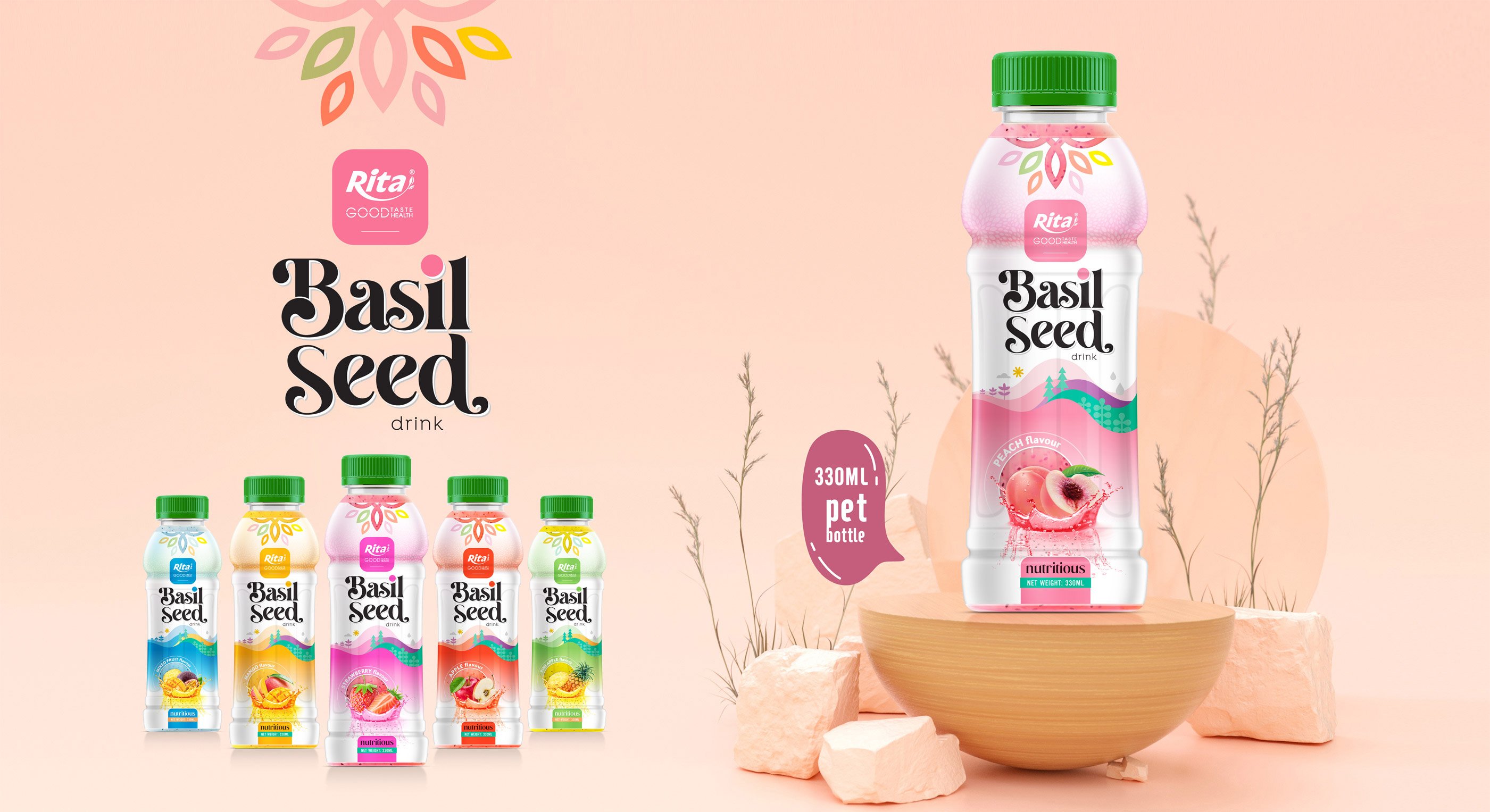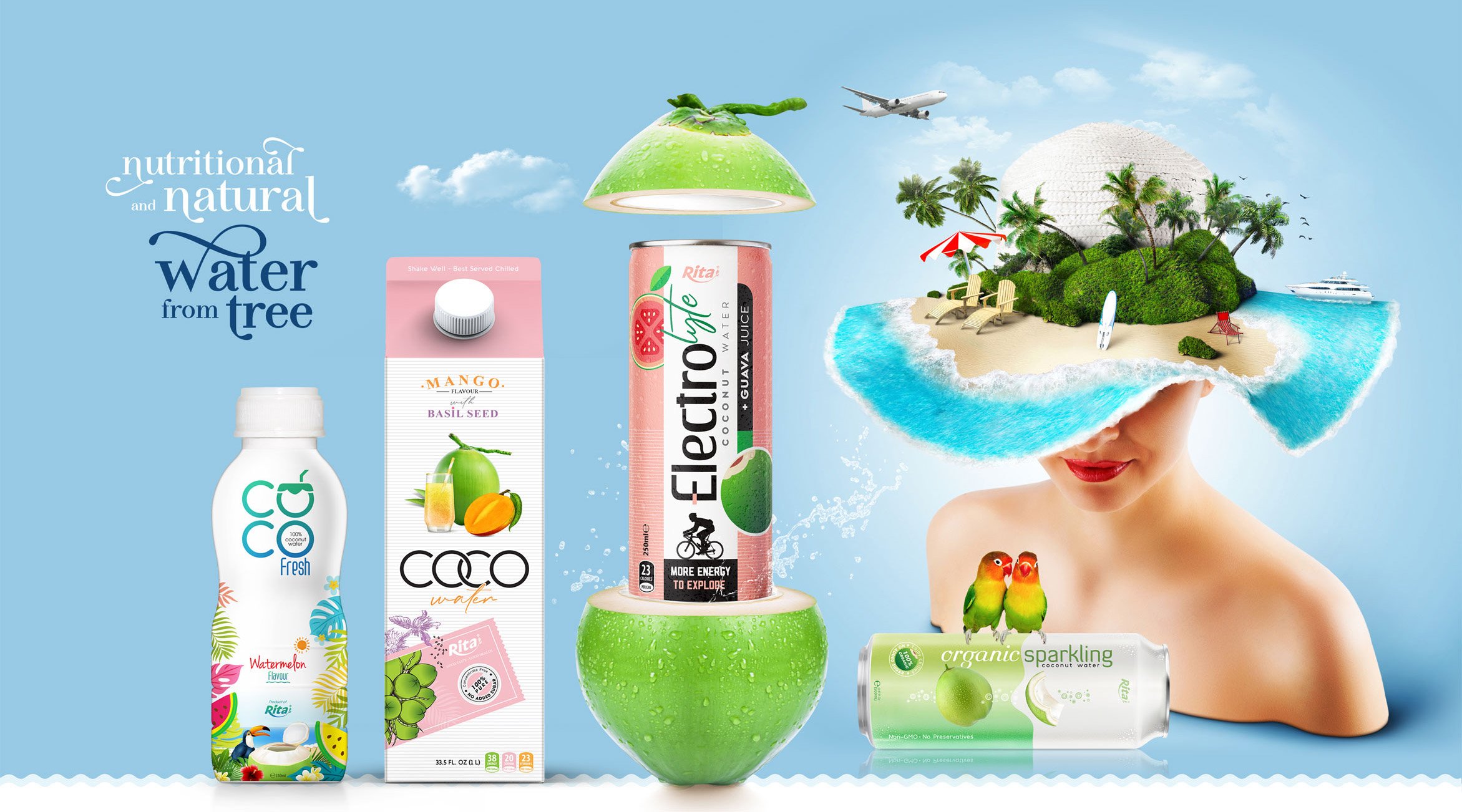 Baner web Rita Basil Seed
NFC Basil Seed With Orange
Brand :
RITA or OEM/ODM available
Delivery time :
20 -25 Days after confirm the order.
Certification :
ISO, HACCP, FDA, HALAL, USDA, ORGANIC
Minimum order quantity :
200 Carton/Order
Port :
Ho Chi Minh Port, Vietnam.
Supply ability :
300 Twenty-Foot Container/Month.
BASIL SEED DRINK WITH ORANGE FLAVOR 300ML GLASS BOTTLE

FEATURE

Looking for a healthy and delicious drink to fuel your day? Try Rita Basil Seed Drink with Orange Juice! These black basil seeds are packed with antioxidants, fiber, and iron, making them a nutritional powerhouse that can help to boost your health and well-being.

When combined with the sweet and tangy taste of orange juice, basil seeds create a refreshing and satisfying drink that can be enjoyed any time of day. Whether you need a mid-afternoon pick-me-up or a post-workout refreshment, this drink is sure to hit the spot.

So why not give a Rita Basil Seed Drink with Orange Juice a try and experience the many health benefits and delightful taste it has to offer? You won't be disappointed!

HEALTH BENEFITS

Basil seed drink offers numerous health benefits due to the nutritional properties of its ingredients. Here are some of the health benefits of consuming this delicious drink:

1. Rich in antioxidants

Basil seeds and orange are both rich in antioxidants, which can help to protect your cells from damage caused by free radicals and may reduce your risk of chronic diseases.

2. Good source of fiber

Basil seeds are a good source of fiber, which can help to promote healthy digestion and may reduce your risk of digestive problems such as constipation.

3. May aid in weight loss

Basil seeds can absorb water and expand in your stomach, which can help to promote feelings of fullness and may reduce your overall calorie intake, potentially aiding in weight loss.

4. Supports healthy bones

Both basil seeds and orange are good sources of calcium, which is essential for strong bones and teeth.

5. May help to reduce inflammation

Basil seeds contain compounds that may help to reduce inflammation in your body, potentially reducing your risk of chronic diseases such as heart disease and cancer.

Overall, basil seed drink with orange is a delicious and nutritious way to support your overall health and well-being.

OVERVIEW ABOUT RITA FOOD & DRINK CO., LTD

RITA Food & Drink Co., Ltd is a well-established and reliable seed drink manufacturer that has been operating since 2004. With a factory scale of 30.000 m2, 100 cooperative farms, and over 500 employees, we are committed to producing high-quality products that meet the needs of our customers.

We take pride in our diverse range of products, which includes various seed drinks made from natural ingredients, such as basil seeds, chia seeds, and coconut water. Our products are not only delicious but also packed with nutritional benefits, making them a healthy choice for consumers.

Moreover, we have a strong presence in both the Vietnamese market and in more than 100 countries worldwide, which is a testament to our commitment to quality and customer satisfaction. If your company is looking for a reliable and experienced private label seed drink manufacturer, RITA Food & Drink Co., Ltd is the perfect partner for you. With competitive prices, quality products, and exceptional customer service, we can help your business grow and succeed.

THE ADVANTAGES OF RITA

+ Many kinds of products such as coconut water, coconut milk, aloe vera drink, fruit juice drink, coffee drink, tea drink, seed drink, etc.

+ Products and production lines get international standards including FDA, ISO, HALAL, HACCP, GMP, KOSHER, etc.

+ Products are created from natural-real ingredients; not from concentrate. Abundant tropical fruit resources in Vietnam

+ Provide OEM and ODM service

+ Cost effective and competitive, good for distribution in customer's market

+ Various products types are available, flexible in customizing ingredients

+ Low MOQ of products and fast delivery

+ Complete system from design and samples productions

+ Experienced manufacturer and exporter, familiar with the regulations on exporting all over the world.

+ Products are rich in beneficial nutrients including vitamins, fiber, taurine, etc.

+ Products are good for health; including enhancing immunity, boosting energy, improving the skin's health, supporting digestion, etc.
RITA
BEVERAGE MANUFACTURER
OEM Beverage - RITA beverages from Viet Nam
Good taste & Good health.
We bring you a fresh, healthy, nutritional juice drink by applying creativity and innovation to nature's bounty since we are in the tropical region of Vietnam.