High Quality Natural White Grape juice 330ml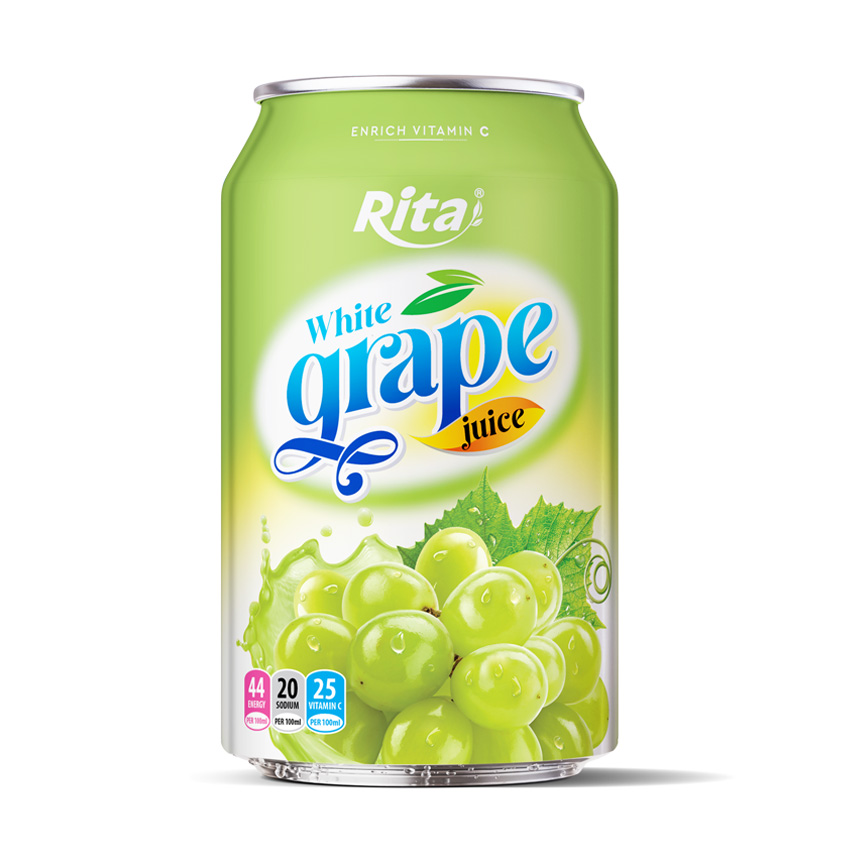 Brand :
RITA or OEM/ODM available
Packaging :
Short can Aluminum can
Delivery time :
20 -25 Days after confirm the order.
Certification :
ISO, HACCP, FDA, HALAL, USDA, ORGANIC
Minimum order quantity :
200 Carton/Order
Port :
Ho Chi Minh Port, Vietnam.
Supply ability :
300 Twenty-Foot Container/Month.
FEATURE

Grapefruit is fresh sweet, fragrant, and delicious with a multi-tastes flavor. And now, Rita squeezes the fragrant fruit in the form of a delicious tasting juice with sour-sweet throat aftertaste. The rich, smooth and luscious liquid goodness from the sip of this Rita Grapefruit Juice not only quenches your thirst but also keeps you feeling good throughout the day.

HEALTH BENEFITS

Improves Immune System

Grapefruit is super-rich in Vitamin C. Vitamin C is a powerful immune-boosting antioxidant that helps to improve immunity by white blood cells in the system. In addition, vitamin C is obligatory for growth and development of all body tissues and a key antioxidant for removing toxins from the system.

Aids in Weight Loss

Because grapefruit contains fat-burning enzymes, it can help to decrease the amount of sugar and starch in the body. It is also filling, helping you avoid overeating

Helps To Cure Anemia

Vitamin C plays an important function in enhancing the absorption of iron from ingested food. It also helps to promote red blood cell synthesis and blood passage.

Protects Against Chronic Diseases

Grapefruit is an excellent source of antioxidants. Antioxidants help to reduce inflammation and repair cell damage caused by free radicals and protect your body against chronic diseases.

Helps To Regulate Blood Pressure

Grapefruit is rich in potassium, which is important for many cellular functions. In particular, it is important for keeping blood pressure at normal levels.

Assists in Digestion

Grapefruit contains high amounts of fiber, which helps in maintaining the balance in the digestive system. It promotes healthy digestion and smooth movement of bowels in the digestive tract, therefore helping you avoid diarrhea and constipation.
RITA
BEVERAGE MANUFACTURER
The best Noni juice - RITA beverages from Viet Nam
Good health & Good taste.
We bring you the fresh, healthy, nutritional juice drink by applying creativity and innovation to natures bounty, since we are in the tropical region of Vietnam.