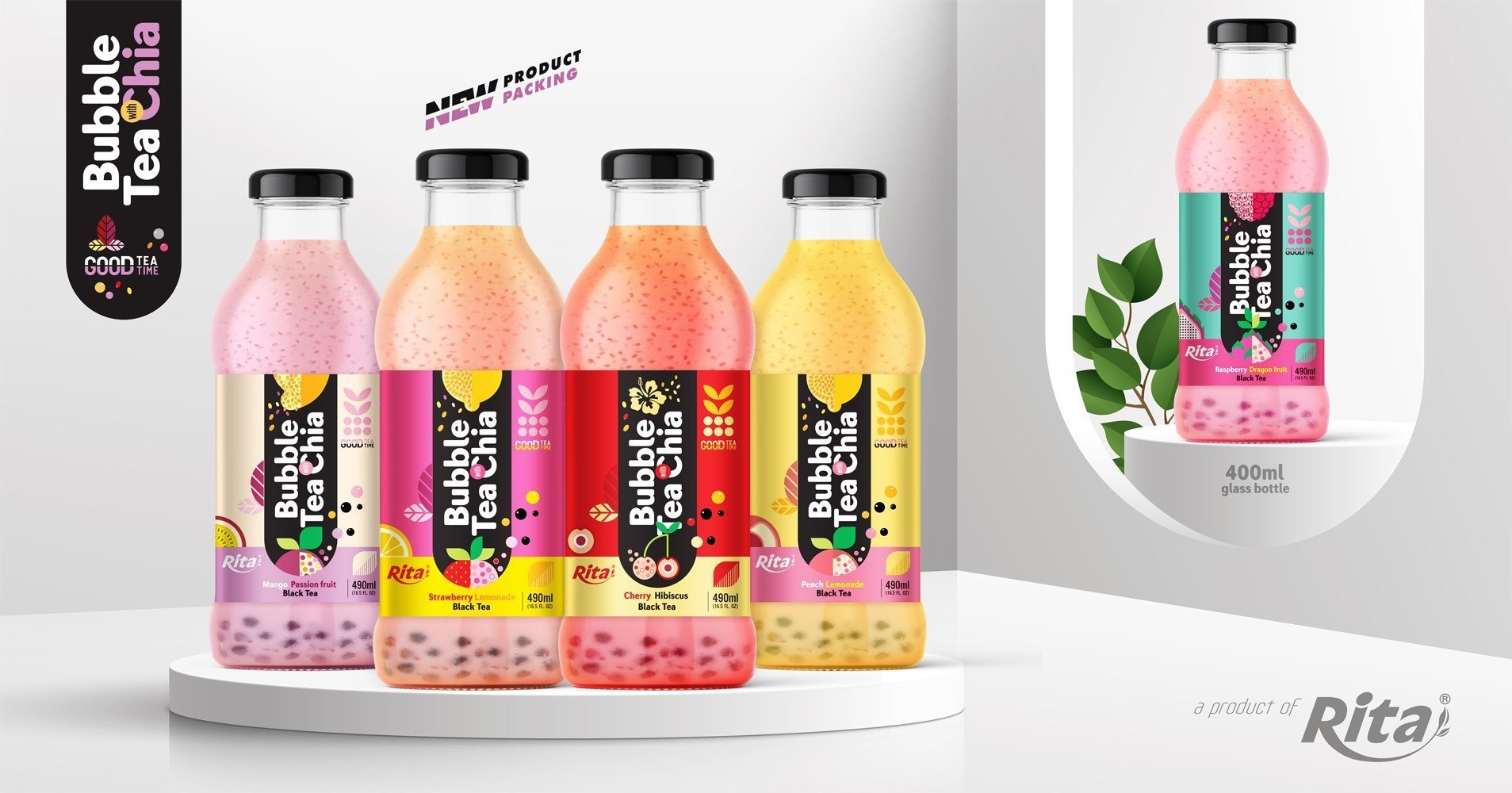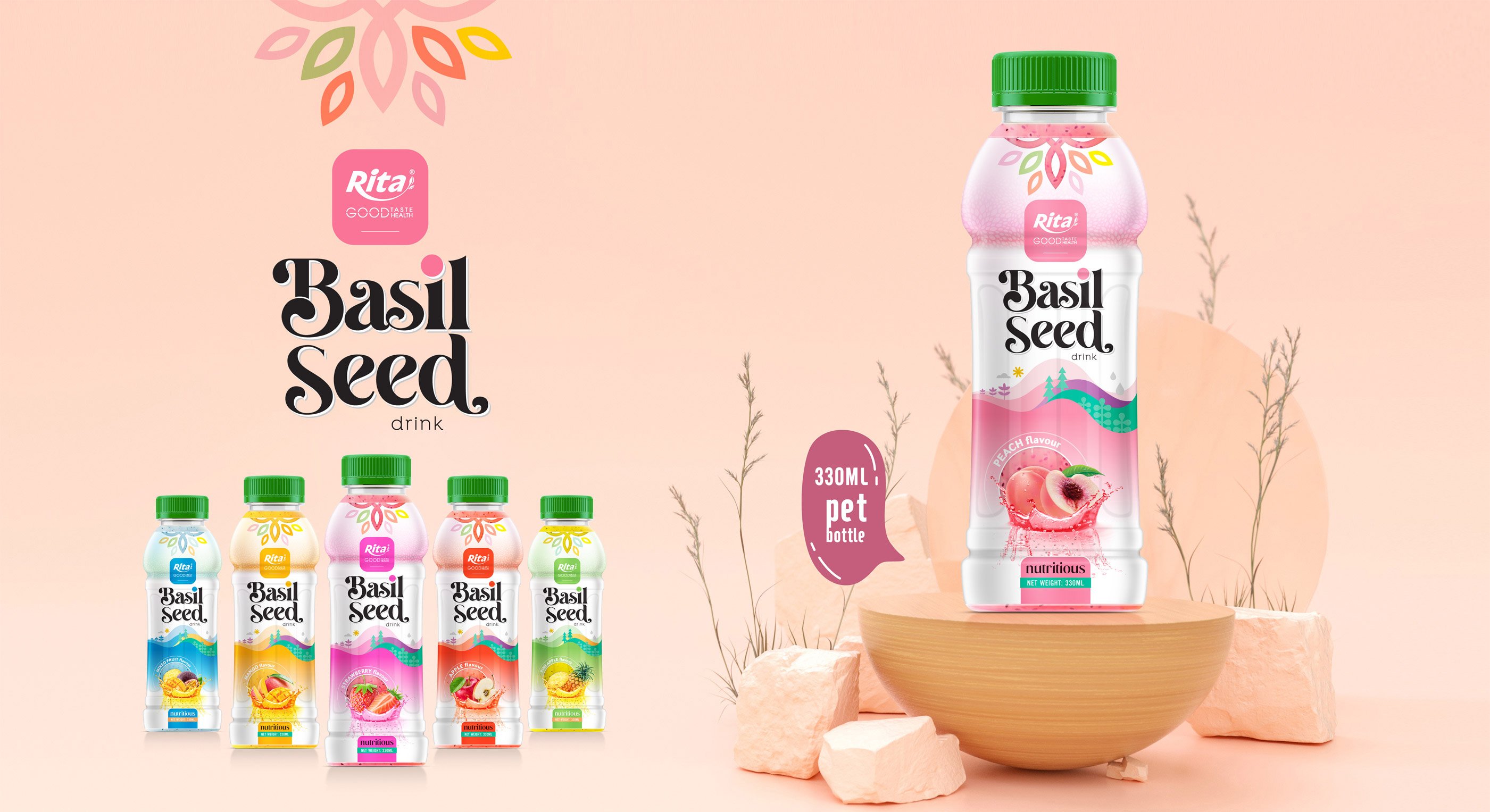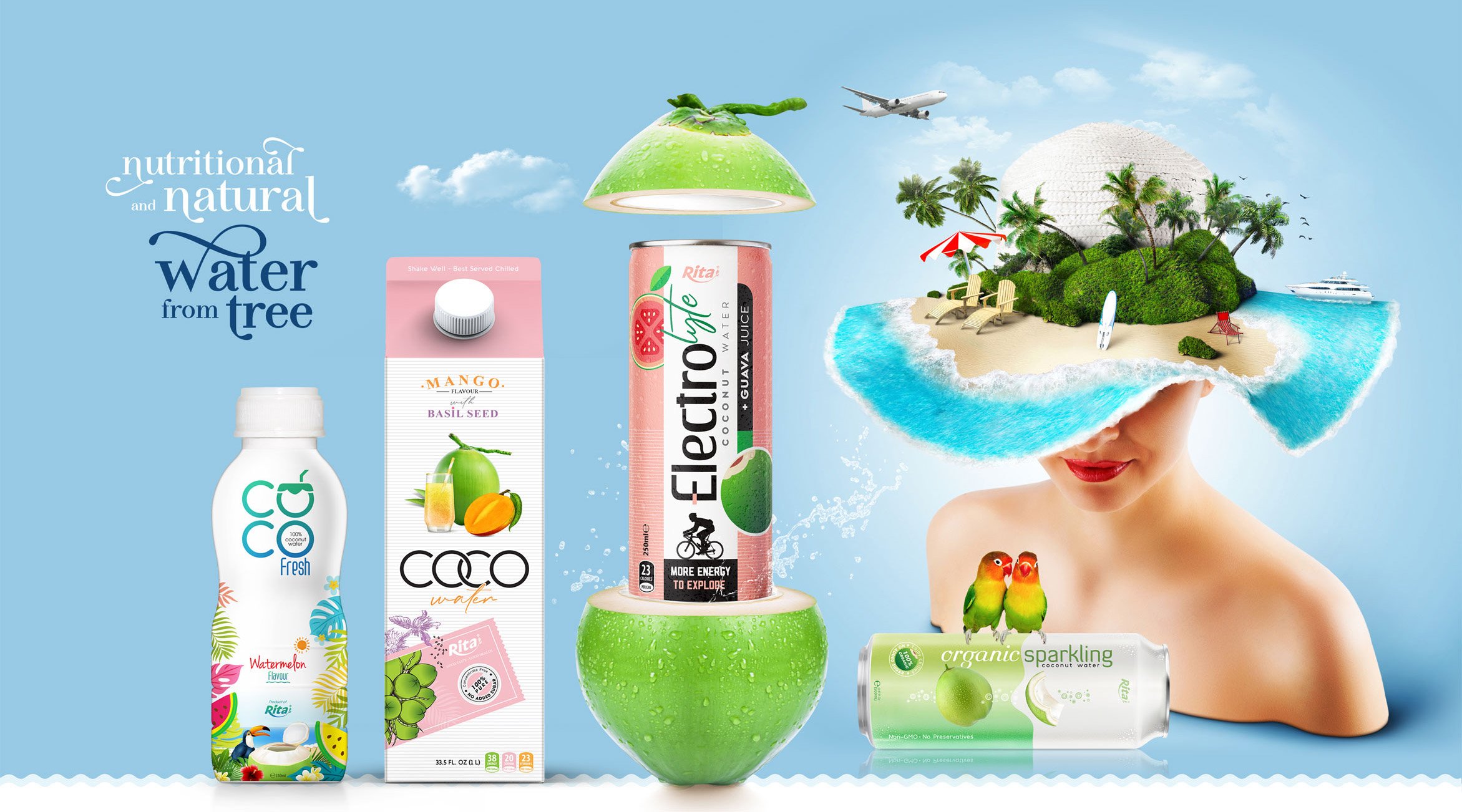 Baner web Rita Basil Seed
Coconut Water Pulp With Melon 330ml
Brand :
RITA or OEM/ODM available
Delivery time :
20 -25 Days after confirm the order.
Certification :
ISO, HACCP, FDA, HALAL, USDA, ORGANIC
Minimum order quantity :
200 Carton/Order
Port :
Ho Chi Minh Port, Vietnam.
Supply ability :
300 Twenty-Foot Container/Month.
COCONUT WATER WITH PULP – ALL – NATURAL THIRST – QUENCHING DRINK FROM MEKONG DELTA VIETNAM

Mekong Delta, accreted by alluvial soil of Mekong River, is the best place to grow many kinds of fruit trees. The fruits, collected here, are always sweeter than other regions of Vietnam. Being growth in lush alluvial plain of Mekong Delta, coconut tree is known as a specific of this region and called "The Tree of life".

From Mekong's thousands of harvested coconut fruits, we only collect the high-quality ones to produce coconut water. We also use coconut pulp – is made from coconut meat.

With the modern manufacturing and quality control systems from our factory, all-natural flavored coconut water with pulp cans are produced and exported to all over the world.

+ Best flavor

+ Enrich vitamins

+ High antioxidant

+ Good for health

+ Fat-free, gluten-free, and cholesterol-free

+ No harmful chemicals

+ Convenience to carry

HEALTH BENEFITS

Perfect as a delicious product, coconut water with pulp may not be a miracle cure, it does have many health benefits.

Low in calories

Coconut water has less sugar and carbohydrates than most juices. It also has more minerals and electrolytes like sodium and potassium.

Potassium

Coconut water has more than 10 times the amount of potassium of most sports drinks.

Potassium helps keep fluid and electrolyte balance in the body, especially during exercise. Because there is more potassium than sodium in coconut water, the potassium may help balance out sodium's effect on blood pressure and possibly even help lower it.

Calcium

Calcium is vital for more than just strong bones and teeth. It helps muscles contract and work properly. Your bones use calcium to get stronger and repair.

Antioxidants

In addition to all of its hydrating benefits, coconut water contains antioxidants that help to neutralize oxidative stress and free radicals created by exercise. Look for fresh coconut water to get the highest levels of antioxidants. Processed and heat pasteurized coconut water has fewer antioxidants, according to a recent study.

Amino acids

Amino acids are essential for repairing tissues and are the building blocks of protein. Coconut water contains more alanine, arginine, cysteine, and serine than cow's milk. It's a major source of arginine, an amino acid that helps your body respond to stress (like the stress caused by a difficult workout). Arginine may also help keep the heart healthy.

Cytokine

The hormones that help plants grow, also known as cytokine, are also found in coconut water. These compounds are believed to have antiaging and cancer-fighting properties. However, to date no major studies have shown that coconut water wards off cancer.

INTERESTING INFORMATION

Everything in a coconut can be used.
It would take eleven to twelve months for a coconut to reach maturity.
There are more than 80 species of coconut palms identified around the world.

HEALTHY – DELICIOUS – CONVENIENCE

Try our Coconut Water with Pulp for yourself and get to know what nature provides to us!

Working with us:

When you work with us you will be satisfied with the quality and our service:

1/ Passed the certificate of FDA/HACCP/ISO/SGS/QS/KOSHER/HALAL etc;

2/ More years experience serving world's supermarkets, online shops, wholesalers, importers, Retail store.

3/ Working with us, you can lower your cost for premium drinks, as we are direct factory and have the economy of sale,Our staff will assist, advise you for your distribution.

4/ Our products are made from natural ingredients,real fruit, not from concentrated, no preservative.

5/ Right reserved attractive bottle,can shapes, make follow your request for bottle, can ...

6/ Free samples, free design label and supporting promotion;

7/ Our design team offering original designs, bar code, private brand will give you more beautiful design.

8/ Provide the OEM.

9/ Competive Rate.

Rita Food and Drink Co.,Ltd are a leading name in manufacturing and exporting the best of the fruit juices.
RITA
BEVERAGE MANUFACTURER
Aloe Vera Juice Drink - RITA beverages from Viet Nam
Good taste & Good health.
We bring you a fresh, healthy, nutritional juice drink by applying creativity and innovation to nature's bounty since we are in the tropical region of Vietnam.