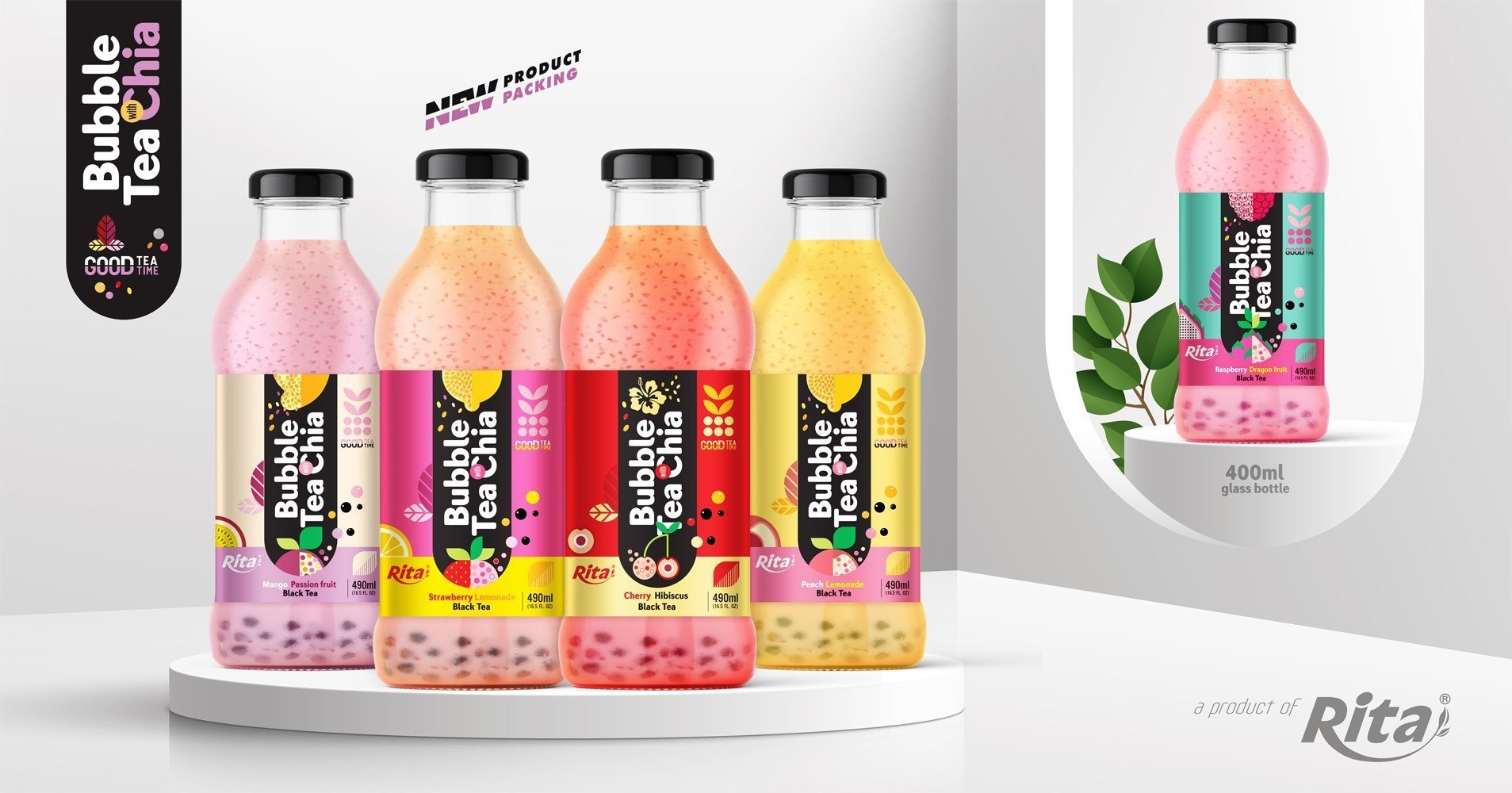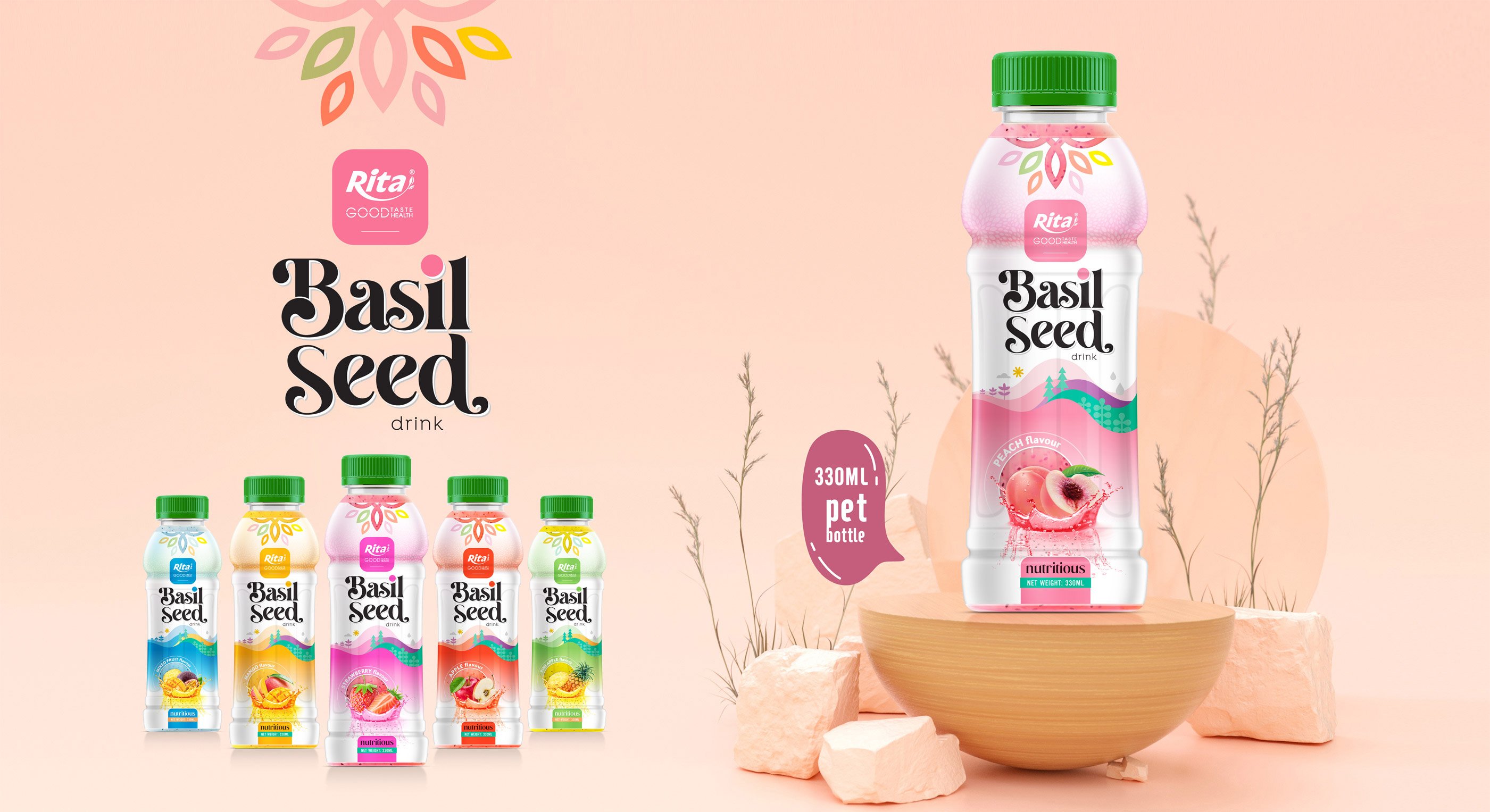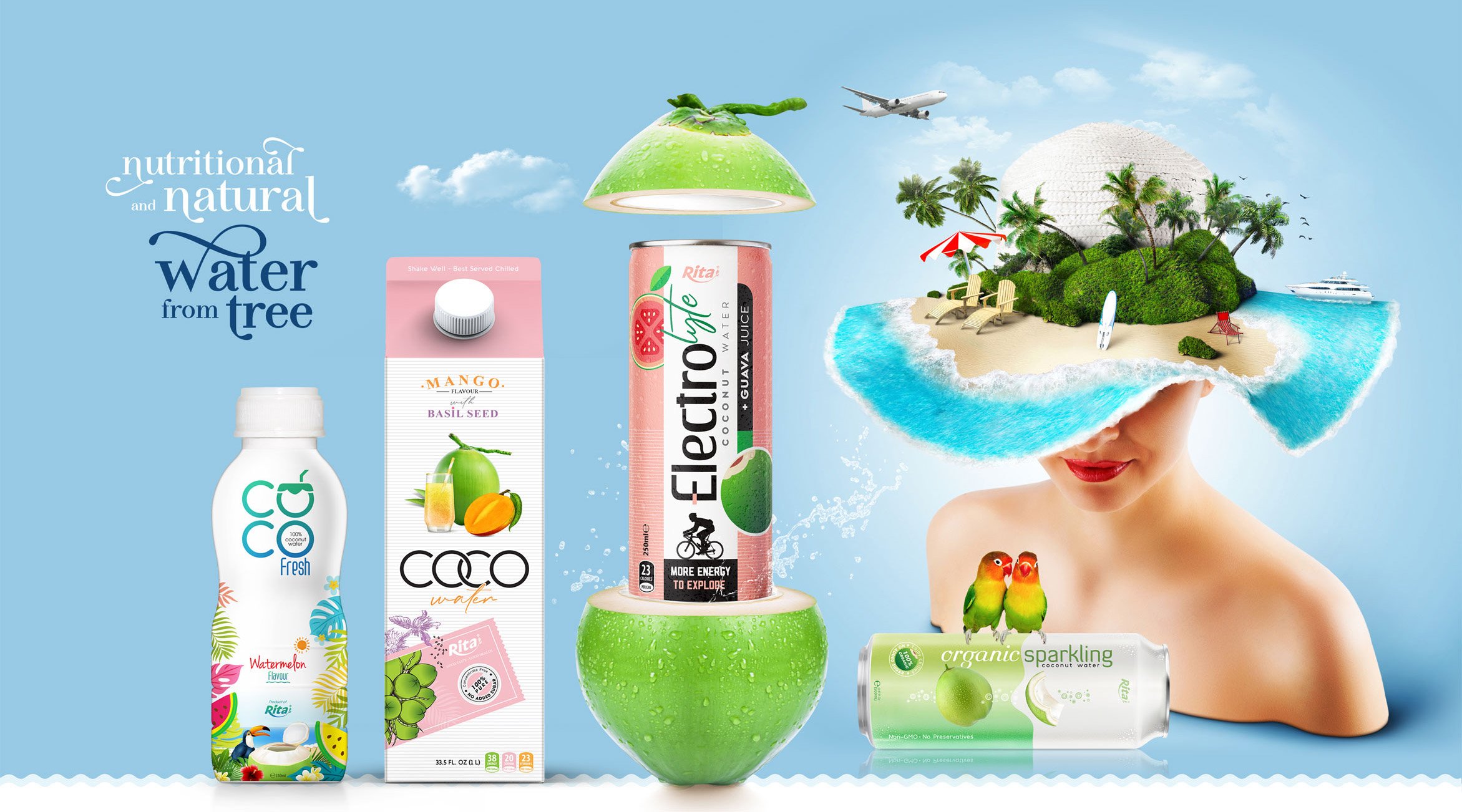 Baner web Rita Basil Seed
485ml Coconut Milk With Nata De Coco Pineapple
Brand :
RITA or OEM/ODM available
Delivery time :
20 -25 Days after confirm the order.
Certification :
ISO, HACCP, FDA, HALAL, USDA, ORGANIC
Minimum order quantity :
200 Carton/Order
Port :
Ho Chi Minh Port, Vietnam.
Supply ability :
300 Twenty-Foot Container/Month.
485ML GLASS BOTTLE COCONUT MILK WITH NATA DE COCO PINEAPPLE FLAVOR

FEATURE

Experience the natural refreshment and delightful sweetness of coconuts from Vietnam's Mekong Delta, which offers many health benefits.

With a meticulous selection, we handpick only the finest coconuts from the abundant harvest of the Mekong region to create our premium canned coconut water.

In an exciting twist, we have combined this pure coconut water with nata de coco, a captivating jelly derived from the essence of coconuts. It introduced Coconut Water With Nata De Coco, a beverage that transcends ordinary refreshments. Its delectable taste and rich nutrients make it the ideal companion for workouts or bustling days.

HEALTH BENEFITS

Coconut milk drink with nata de coco in a delightful pineapple flavor offers a range of health benefits that contribute to your overall well-being. Here are some of the advantages you can enjoy:

1. Nutrient-Rich

Coconut milk contains essential vitamins and minerals such as vitamin C, vitamin E, calcium, and iron. These nutrients support various bodily functions and help maintain a healthy immune system.

2. Hydration

With its high water content, coconut milk with nata de coco pineapple flavor helps keep you hydrated, especially in hot climates or during physical activity.

3. Digestive Health

Nata de coco is a natural source of dietary fiber. Combined with coconut milk, it promotes healthy digestion, aids in regulating bowel movements, and supports a balanced gut microbiome.

4. Electrolyte Balance

Coconut milk naturally contains electrolytes like potassium, sodium, and magnesium. These minerals help replenish electrolyte levels in the body, making it an excellent choice for hydration after exercise or during dehydration.

5. Antioxidant Boost

Pineapple, known for its tangy sweetness, is rich in antioxidants such as vitamin C and bromelain. These compounds help combat free radicals, reduce inflammation, and promote a healthy immune system.

6. Bone Health

Calcium and phosphorus found in coconut milk contribute to developing and maintaining strong bones and teeth. Regular consumption of coconut milk with nata de coco pineapple flavor can support bone health over time.

7. Weight Management

The fiber content in nata de coco aids in promoting satiety and reducing cravings, which can be beneficial for weight management and maintaining a healthy weight.

8. Skin and Hair Health

The healthy fats in coconut milk nourish the skin and hair, keeping them moisturized and promoting a vibrant appearance.

OVERRVIEW OF RITA FOOD & DRINK CO., LTD

RITA Food & Drink Co., Ltd., a prominent beverage company founded in 2004, is at the forefront of the industry in Vietnam. Our commitment to delivering products of international quality standards has established us as a trusted supplier with an impressive annual production volume exceeding 30,000 tons of beverages.

We take pride in our diverse offerings, catering to various consumer preferences. Our portfolio includes an array of beverages such as refreshing coconut drinks, flavorful fruit juices, aromatic coffee, refreshing tea drinks, nutritious plant-based milk alternatives, best coconut milk drink, and more.

As a customer-oriented company, we provide exceptional OEM and ODM services, ensuring our client's unique requirements are met. Our competitive pricing and focus on natural ingredients enable us to deliver outstanding value without compromising quality.

At RITA, we understand the importance of promoting well-being through our products. That's why our beverages are delicious and rich in nutrients, offering health benefits that contribute to a balanced lifestyle. Additionally, we adhere to global export regulations, ensuring that our products meet the highest quality and safety standards.
RITA
BEVERAGE MANUFACTURER
Sparkling drink - RITA beverages from Viet Nam
Good taste & Good health.
We bring you a fresh, healthy, nutritional juice drink by applying creativity and innovation to nature's bounty since we are in the tropical region of Vietnam.