Cappuccino Coffee 100 Percent Arabica Beans 250ml Canned
Packaging :
Slim can Aluminum can
Delivery time :
20 -25 Days after confirm the order.
Certification :
ISO, HACCP, FDA, HALAL, USDA, ORGANIC
Minimum order quantity :
200 Carton/Order
Port :
Ho Chi Minh Port, Vietnam.
Supply ability :
300 Twenty-Foot Container/Month.
FEATURE

Vietnam is one of the most famous countries for coffee. The coffee beans, collected here, are strong and flavorful. We use real Vietnamese coffee beans to create real Cappuccino coffee.

Rita Cappuccino Coffee is made with the perfect proportions of espresso, steamed milk, and foamed milk. Dark, rich espresso lies in wait under a smoothed and stretched layer of thick milk foam to create a perfect balance of light foam and deeply strong coffee flavor.

HEALTH BENEFITS

Benefits for your liver

Some studies have shown that drinking coffee might help to prevent liver cancer and liver conditions such as fibrosis. It also helps to protect your liver from alcohol-induced damage.

Boosts your brainpower

Caffeine helps to improve the flow of blood around your brain. Your blood is carrying millions of particles of oxygen around your body, and when the level of oxygen available to your brain increases, it can help it make neural pathways quicker and more efficiently.

Helps improve your coordination

Caffeine is found in coffee can actually enhance neuromuscular coordination, making your brain send messages to your muscles faster.

Helps you concentrate and focus

If you're tired and not concentrating on your work, try a cup of coffee for yourself. A 2010 review in the journal Nutrition found it has a serious impact on cognitive function and can help you concentrate and better focus on your works.

Controls diabetes

Coffee beans are loaded with antioxidants that can impact blood sugar levels and is thought to lower the risk of type 2 diabetes.

Helps you live longer

Several studies show that coffee drinkers live longer and have a lower risk of premature death.

Helps prevent cancer

Liver and colorectal cancer are the third and fourth leading causes of cancer death worldwide. Some studies show that coffee drinkers have a lower risk of both bases on the cancer prevention of coffee.

We are in the tropical region of Vietnam:

Being geographically located in the tropical zone, Vietnam is truly a heaven when it comes to fruits. One who first comes to the country will be amazed at the countless number of colorful fruits sold at a very reasonable price in every street and market all year round.

Tropical fruits are often found very nutritious, providing a rich source of carbohydrates, vitamins (especially A and C), minerals and fibers. Its flavor is often the extreme of either sweet or sour, and many come with a particular fragrance that is unmistakable.
Due to the typical weather conditions of Vietnam, the fruit's colors are vibrantly eye-catching, with red, yellow and orange among the most popular ones. The abundance of fruits in the region also means that people use fruits in many different ways: eating raw, making juices, mixing salad, preserving jams and many other delicious desserts.
In northern Vietnam and central highland areas, where the temperature is cooler with four separate seasons, farmers also grow temperate fruits such as apple, strawberry, cherry, grape, peach, or pear, making the collection of fruits in Vietnam an extremely rich one.

Working with us:

When you work with us you will be satisfied with the quality and our service:

1/ Passed the certificate of FDA/HACCP/ISO/SGS/QS/KOSHER/HALAL etc;

2/ More years of experience serving the world's supermarkets, online shops, wholesalers, importers, Retail stores.

3/ Working with us, you can lower your cost for premium drinks, as we are a direct factory and have the economy of sale, Our staff will assist, advise you for your distribution.

4/ Our products are made from natural ingredients, real fruit, not from concentrated, no preservative.

5/ Right reserved attractive bottle, can shapes, make follow your request for bottle, can ...

6/ Free samples, free design label and supporting promotion;

7/ Our design team offering original designs, barcodes, private brands will give you a more beautiful design.

8/ Provide the OEM.

9/ Competitive Rate.

Rita's beverage factory

The reasons why you can rely on us for quality drinks:

- Fruit harvesting properly ensures sweet and sour moderation.

- Only select the fresh and hygienic fruit as raw material.

- Professional R&D team keeps improving the formula and process to get better taste and high-quality beverages.

- Talented design team offering original designs for labels, packages, barcodes.

- Abundant experience serving the world's supermarkets, online shops, wholesalers, importers.

- Lower your cost from free samples and design labels.

- Improve your competition by supporting promotions regularly.

- Right reserved attractive bottle shapes.

Rita's beverage factory
RITA
BEVERAGE MANUFACTURER
OEM Beverage - RITA beverages from Viet Nam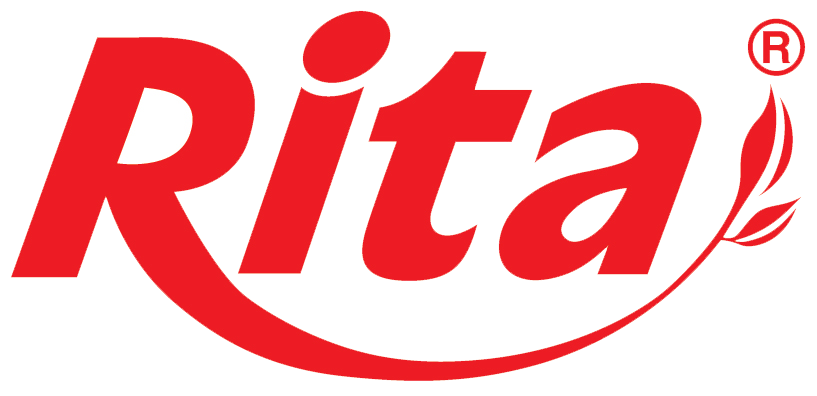 Good health & Good taste.
We bring you the fresh, healthy, nutritional juice drink by applying creativity and innovation to natures bounty, since we are in the tropical region of Vietnam.