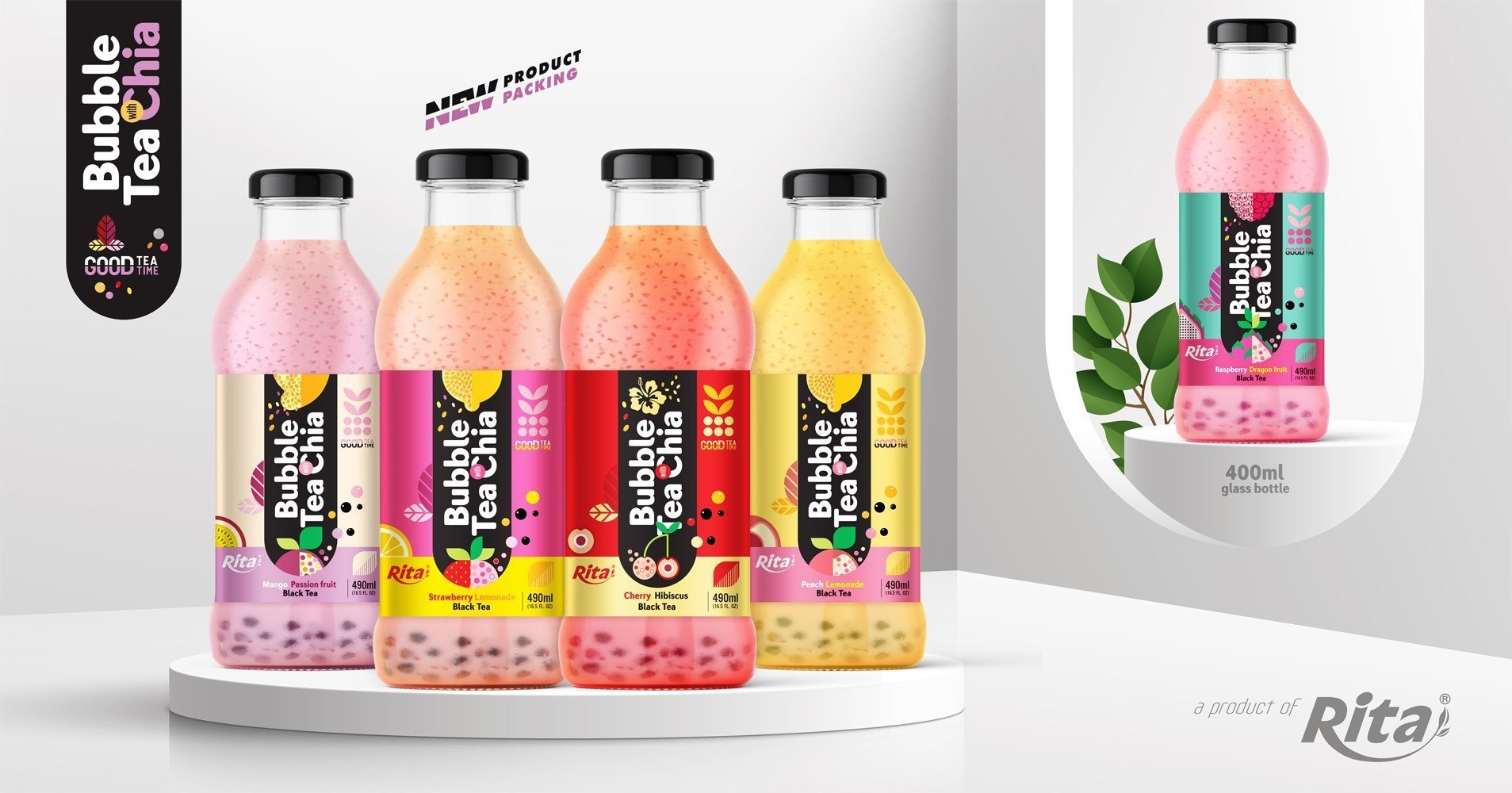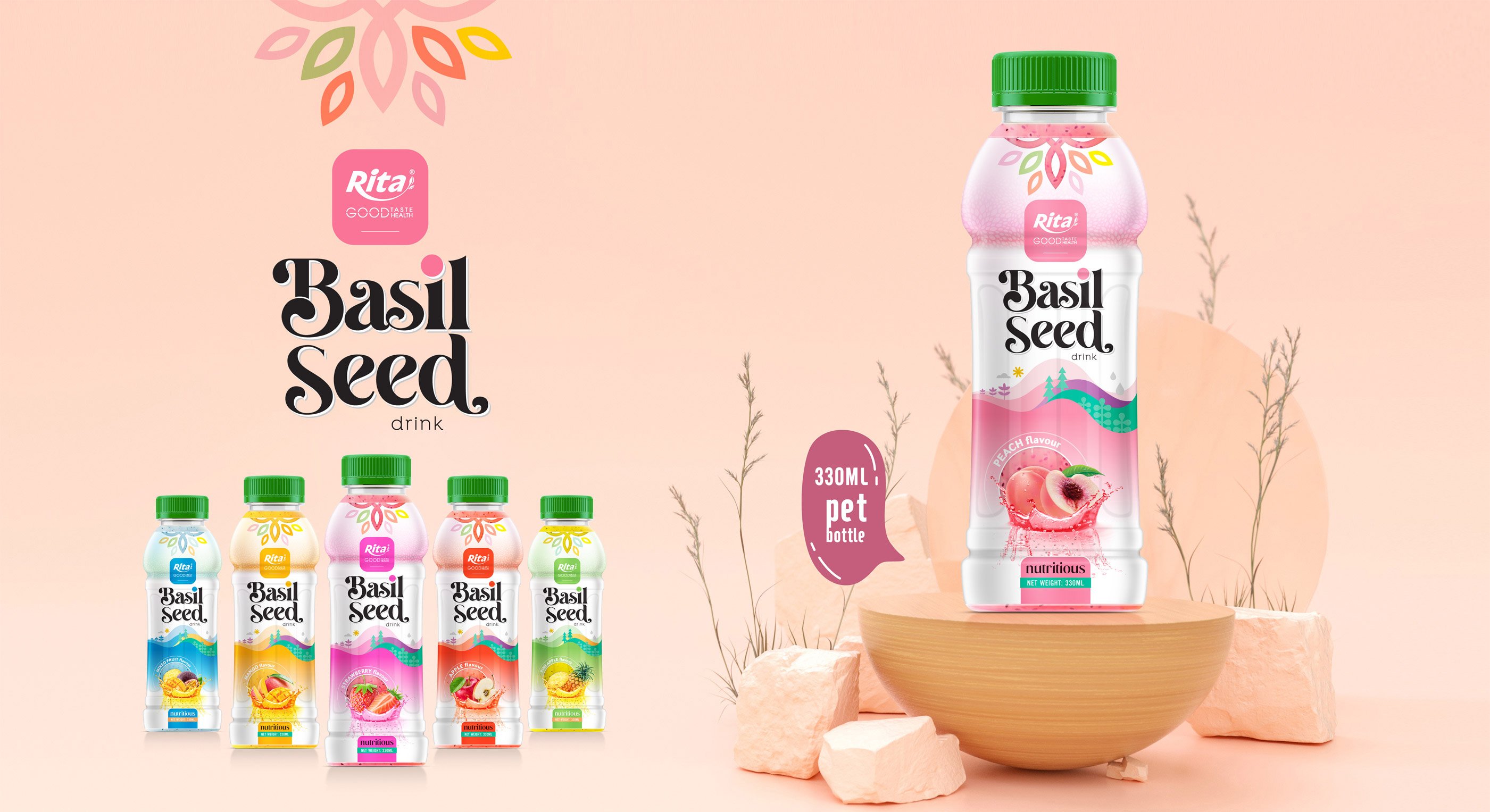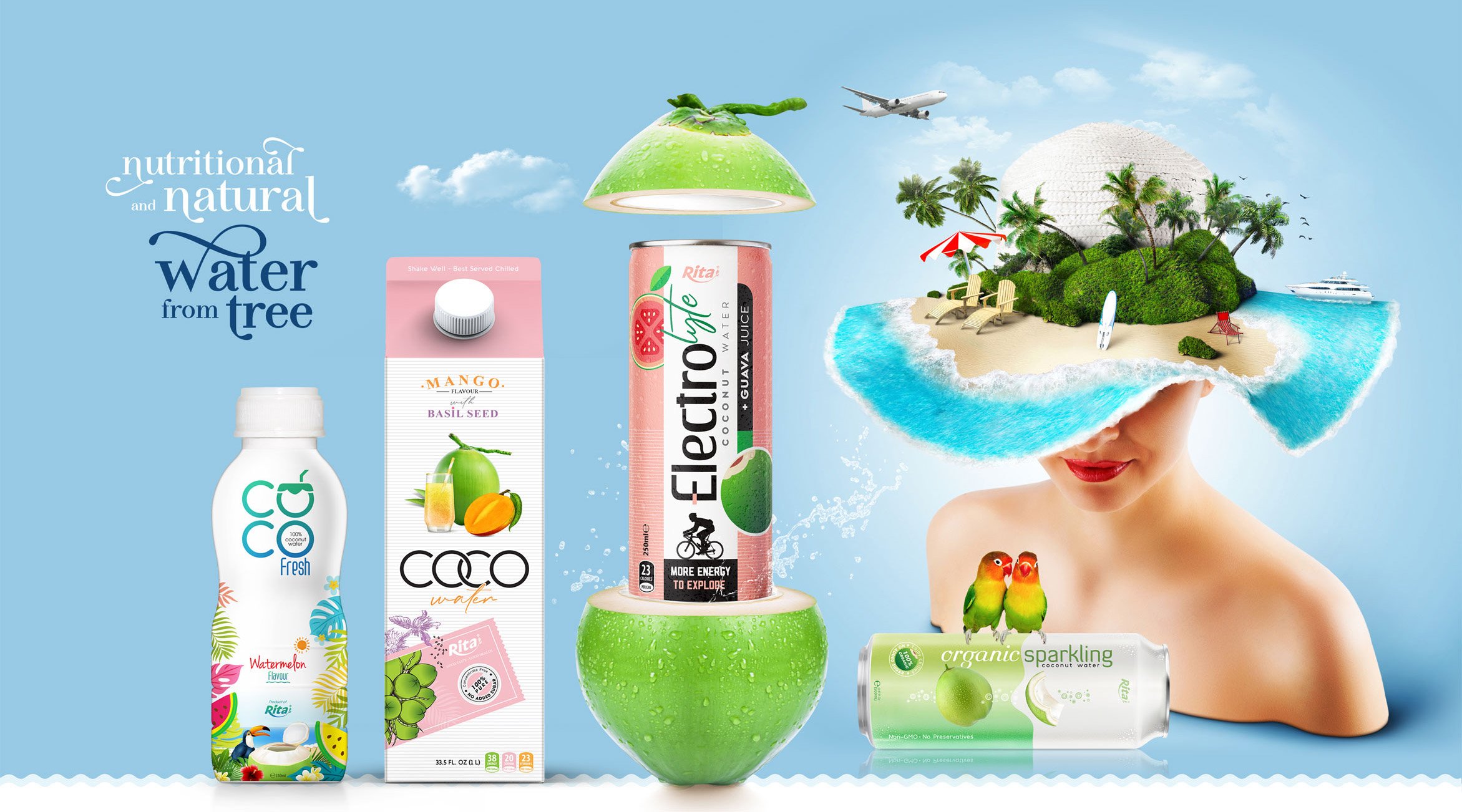 Baner web Rita Basil Seed
Aloe vera With Pulp drink Apple Flavor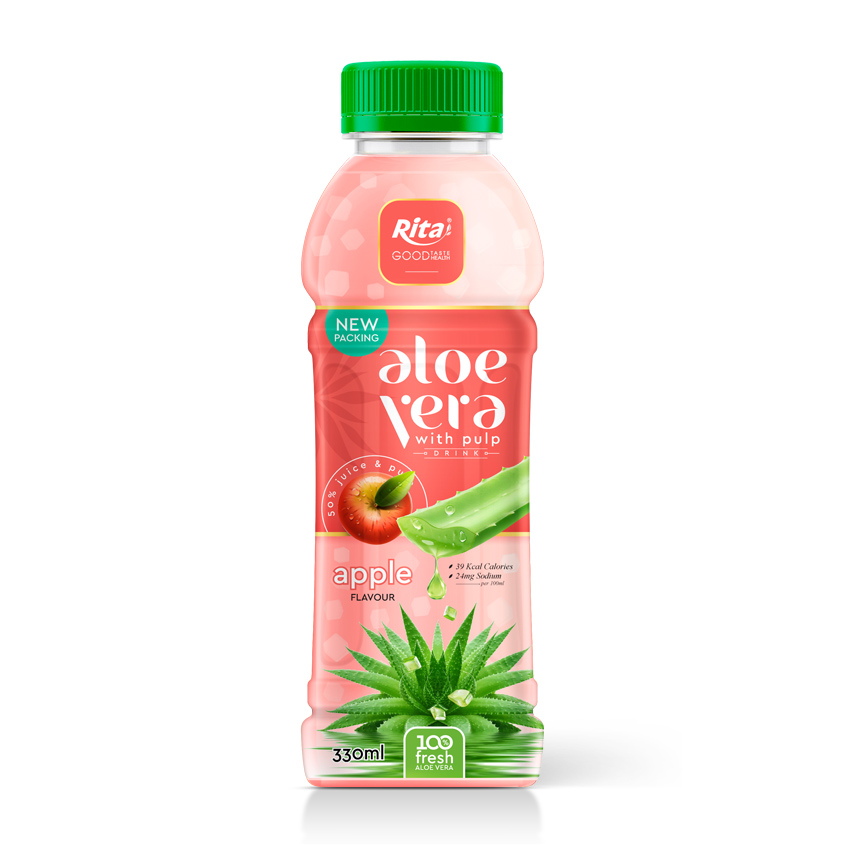 Brand :
RITA or OEM/ODM available
Delivery time :
20 -25 Days after confirm the order.
Certification :
ISO, HACCP, FDA, HALAL, USDA, ORGANIC
Minimum order quantity :
200 Carton/Order
Port :
Ho Chi Minh Port, Vietnam.
Supply ability :
300 Twenty-Foot Container/Month.
330ML PET BOTTLE ALOE VERA DRINK WITH PULP APPLE FLAVOR

FEATURE

Aloe vera juice infused with apple flavor is a sought-after beverage that blends the health benefits of aloe vera with the flavorful and zesty taste of apples. Aloe vera has been known for centuries for its therapeutic properties, such as its ability to moisturize and calm the skin, assist with digestion, and strengthen the immune system. When paired with the delightful flavor of apple juice, aloe vera juice transforms into a refreshing and flavorful option to promote your overall health and wellness. Whether consumed by itself or combined with other juices and smoothies, aloe vera juice with apple flavor is superb for staying hydrated and nourished throughout the day.

HEALTH BENEFITS

Healthy aloe vera juice is a refreshing that can provide numerous health benefits when consumed as part of a balanced diet and healthy lifestyle.

1. Hydration

Aloe vera is a natural hydrator that can replace fluids lost during hot weather or physical activity. When combined with apple flavor, the drink can offer a delicious and refreshing way to stay hydrated.

2. Digestive Health

Aloe vera contains enzymes and prebiotic fibers that can help soothe gastrointestinal discomfort, improve digestion, and promote healthy gut bacteria. The addition of apple flavor can further improve digestive health by providing fiber and antioxidants that reduce inflammation and enhance digestive function.

3. Immune System Support

Aloe vera has immune-boosting properties that can strengthen the body's defense against infections and diseases. Apple flavor can complement these benefits by providing vitamin C, a powerful antioxidant that improves immune function and neutralizes free radicals.

4. Skin Health

Aloe vera is rich in vitamins, minerals, and amino acids that nourish and soothe the skin from within. The addition of apple flavor provides even more skin benefits, including increased collagen synthesis and protection against UV damage.

5. Detoxification

Aloe vera's natural detoxifying properties can help eliminate toxins and waste products from the body. Apple flavor can enhance these benefits by providing antioxidants and fiber that support liver function and improve digestion.

6. Anti-inflammatory

Both aloe vera and apple flavor are known for their anti-inflammatory properties that can help reduce pain and inflammation in various parts of the body. This can be especially helpful for those with chronic inflammatory conditions, such as allergies, arthritis, or asthma.

7. Low-Calorie and Natural

Aloe vera drinks with apple flavor are often low in calories, fat, and sugar, making them a healthy beverage option for weight management and blood sugar control. They are also typically made with natural and organic ingredients, free from artificial flavors, colors, or preservatives.

8. Versatile and Delicious

Aloe vera drinks with apple flavor can be versatile and enjoyable, either on their own or mixed with other ingredients like coconut water, ginger, mint, or lemon juice, to create a variety of refreshing and healthy beverages.

OVERVIEW OF RITA FOOD AND DRINK CO., LTD

Rita Food and Drink Co., Ltd is a top-tier Vietnamese company that manufactures and exports non-alcoholic beverages such as energy drinks, fruit juices, coconut water, aloe vera drink with pulp, aloe vera juice, seed drinks, and coffee drinks.

In a sprawling manufacturing facility spanning over 30,000 square meters, Rita Food and Drink Co., Ltd employs cutting-edge technologies and equipment to produce high-quality beverages. Our company adheres to strict quality and safety standards certified by ISO 22000, HACCP, HALAL, and FDA to ensure that its products meet international standards.

Furthermore, the company demonstrates a commitment to sustainability and social responsibility by sourcing raw materials from local farmers and supporting local communities through various social initiatives. Its manufacturing process is also environmentally friendly, reducing its carbon footprint.

Rita company exports to over 100 countries, including highly regulated markets such as the United States, Canada, Australia, Japan, Korea, and European countries. Its products are known for their high quality, exceptional taste, and reasonable prices.

Despite the fact that Rita produces high-quality beverages, the company offers competitive pricing that makes its products affordable to customers all over the world, enhancing the company's reputation and competitiveness in the beverage industry.

Overall, Rita Food and Drink Co., Ltd is a significant player in the Vietnamese beverage industry, offering a diverse range of premium quality beverages while adhering to sustainable practices and social responsibility.
RITA
BEVERAGE MANUFACTURER
Rita Coconut water with Coco jelly or Basil seed... - RITA beverages from Viet Nam
Good taste & Good health.
We bring you a fresh, healthy, nutritional juice drink by applying creativity and innovation to nature's bounty since we are in the tropical region of Vietnam.