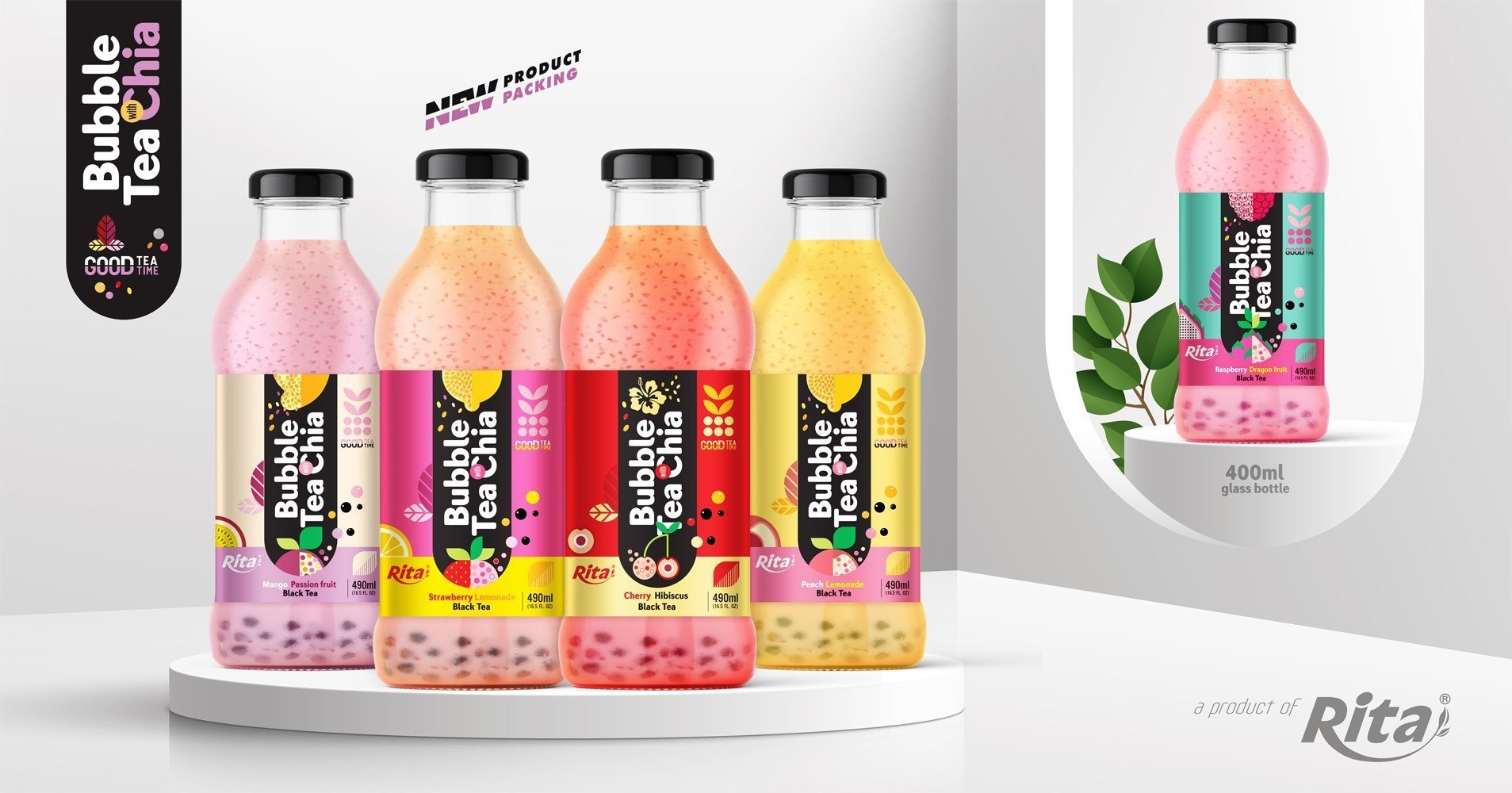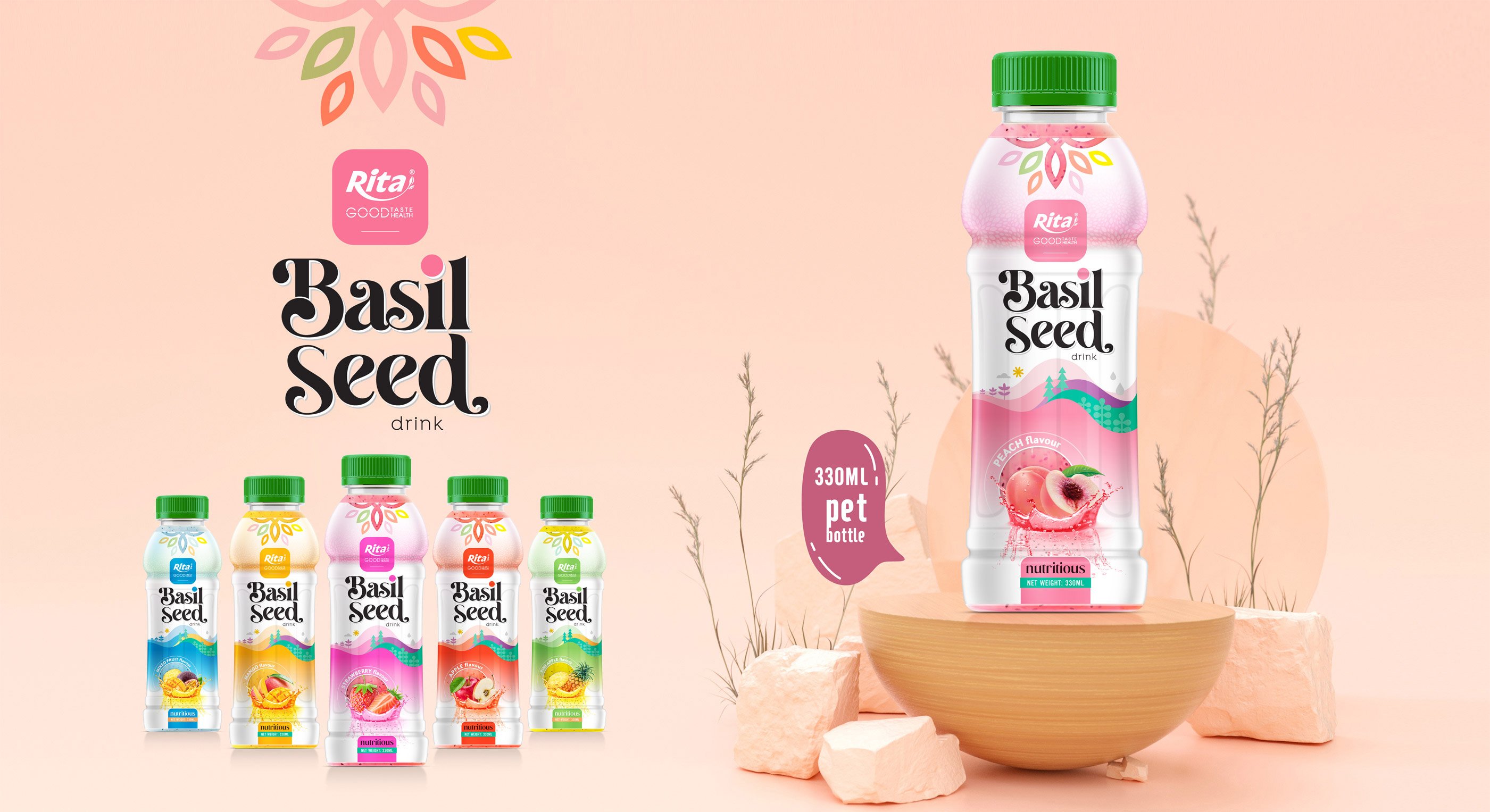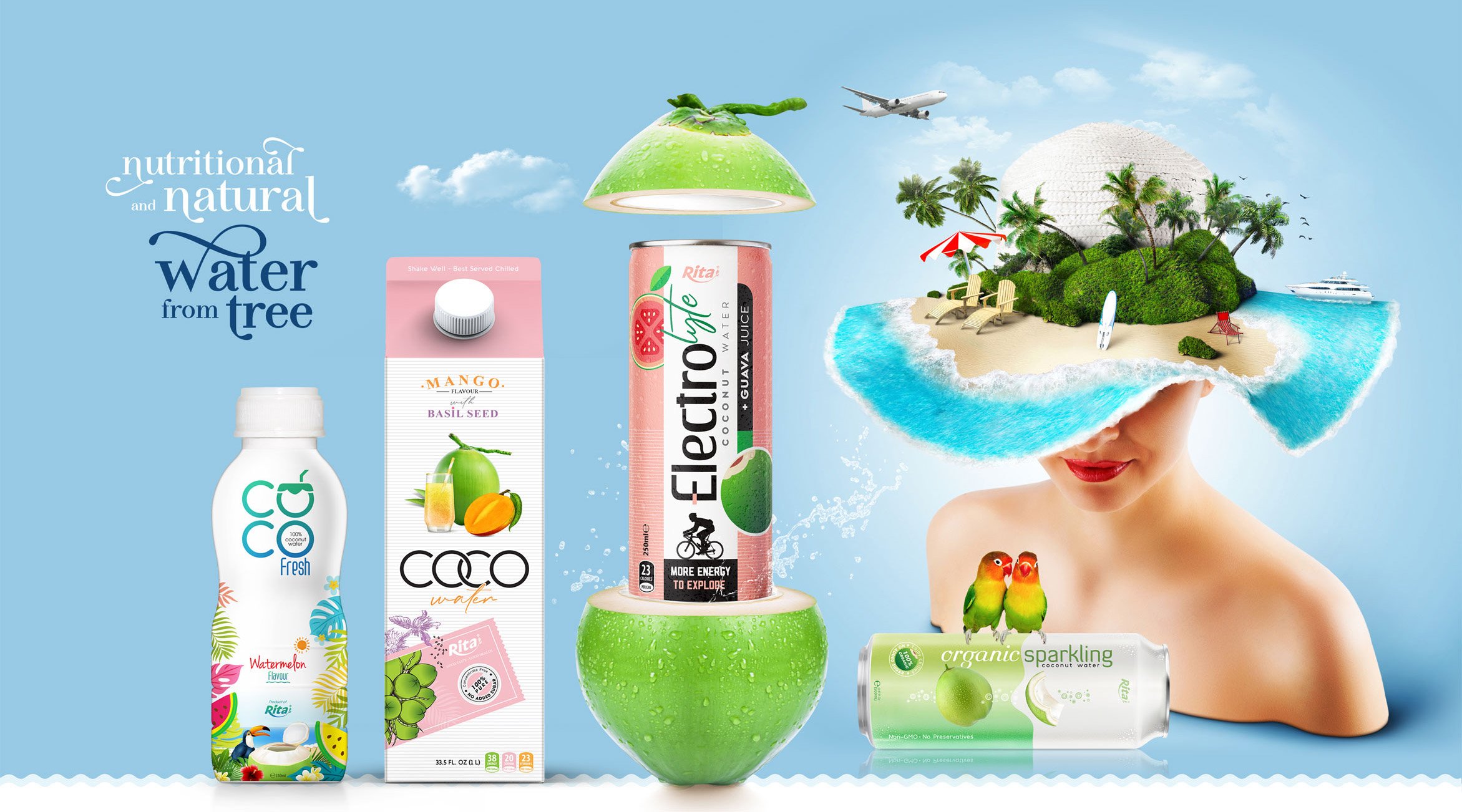 Baner web Rita Basil Seed
450ml Best Chia Seed Drink With Peach
Brand :
RITA or OEM/ODM available
Delivery time :
20 -25 Days after confirm the order.
Certification :
ISO, HACCP, FDA, HALAL, USDA, ORGANIC
Minimum order quantity :
200 Carton/Order
Port :
Ho Chi Minh Port, Vietnam.
Supply ability :
300 Twenty-Foot Container/Month.
CHIA SEEDS DRINK WITH PEACH FLAVOR - NATURAL ENERGY DRINK REVITALIZE YOUR BODY

FEATURE

Chia seeds are tiny, round seeds that can come in black or white. Chia seeds are extolled for their high fiber, protein, and omega-3 fatty acid. Apart from looking pretty, peach is rich in vitamins and minerals and is low calorie. The delicious fruit is nutritious and may offer an array of health benefits.

We use the high nutrition chia seed and fragrant ripe peach flavor to create a true symphony of natural energy drink. The beverage is full of healthy omega-3, fibers, protein, calcium, magnesium and more! Combined, these nutrients can give the power to live the life you've always wanted.

HEALTH BENEFITS

Here are some health benefits of chia seed drink

1. Boosts energy

Thanks to the number of B group vitamins, zinc, magnesium, and iron, chia seed drink can help to improve energy after drinking.

2. Reduces stress

Chia seeds have a soothing and calming effect on the mind. The Omega 3 and 6 fatty acids in Chia seeds provide benefits for the nervous system, improving mood, concentration, and depression.

3. Improves heart health

Chia seeds are rich in omega that works to protect the heart by lowering bad cholesterol, blood pressure, and inflammation. Drinking or eating chia seed daily may help to reduce the risk of developing heart disease.

4. Improves digestion

Chia seeds are a great source of fiber which can boost your digestion and improve bowel movement.

5. Strengthens bone and teeth

Chia seeds are rich calcium, magnesium, and phosphorus. These nutrients play a role in boosting bone and teeth.

6. Stimulates weight loss

Is you are looking to lost weight, chia seeds may be the first options you can consider. Chia seeds are rich in fiber that help you fell full longer periods of time. Chia seeds are also rich in protein, which also has been found to promote satiety and weight loss.

Overall, the chia seed drink is a delicious and nutritious beverage that can provide a range of health benefits.

OVERVIEW OF RITA FOOD & DRINK CO., LTD

Established in 2004, RITA Food & Drink Co., Ltd is one of the seed drink manufacturers. With a factory scale of 30.000 m2, 100 cooperative farms and more than 500 employees, each year we supply more than 30.000 tons of products to the market. Besides Vietnamese market, RITA Food & Drink Co., Ltd has been exported to more than 100 countries and regions worldwide. If your company is in need of cooperation with private label seed drink manufacturers, RITA will be your great partner with diverse products, quality, competitive prices.

THE ADVANTAGES OF RITA

+ Many kinds of products such as coconut water, coconut milk, aloe vera drink, fruit juice drink, coffee drink, tea drink, seed drink, etc.

+ Products and production lines get international standards including FDA, ISO, HALAL, HACCP, GMP, KOSHER, etc.

+ Products are created from natural-real ingredients; not from concentrate. Abundant tropical fruit resources in Vietnam

+ Provide OEM and ODM service

+ Cost effective and competitive, good for distribution in customer's market

+ Various products types are available, flexible in customizing ingredients

+ Low MOQ of products and fast delivery

+ Complete system from design and samples productions

+ Experienced manufacturer and exporter, familiar with the regulations on exporting all over the world.

+ Products are rich in beneficial nutrients including vitamins, fiber, taurine, etc.

+ Products are good for health; including enhancing immunity, boosting energy, improving the skin's health, supporting digestion, etc.
RITA
BEVERAGE MANUFACTURER
Rita Drink OEM beverage Manufacturers
Good taste & Good health.
We bring you a fresh, healthy, nutritional juice drink by applying creativity and innovation to nature's bounty since we are in the tropical region of Vietnam.