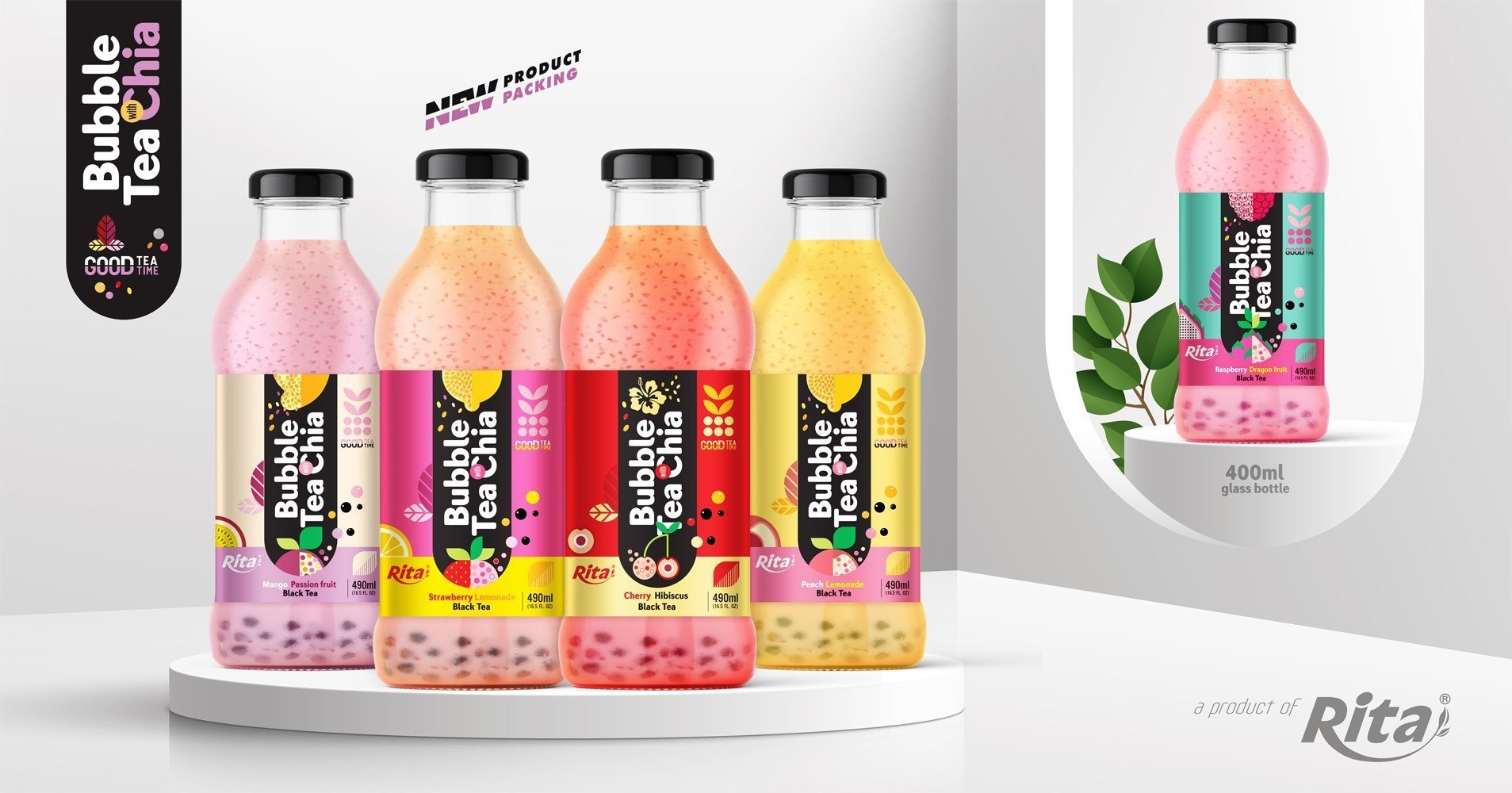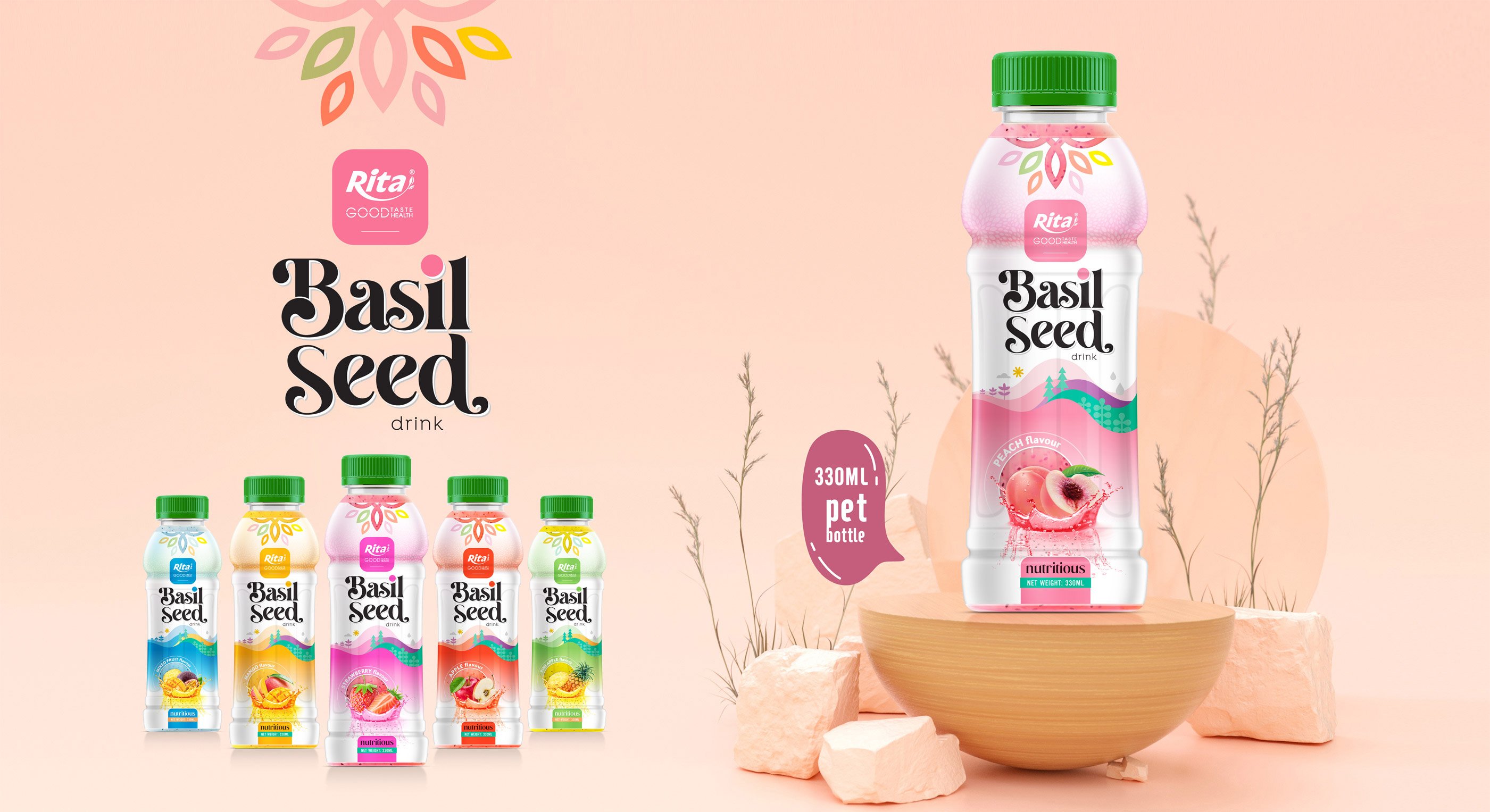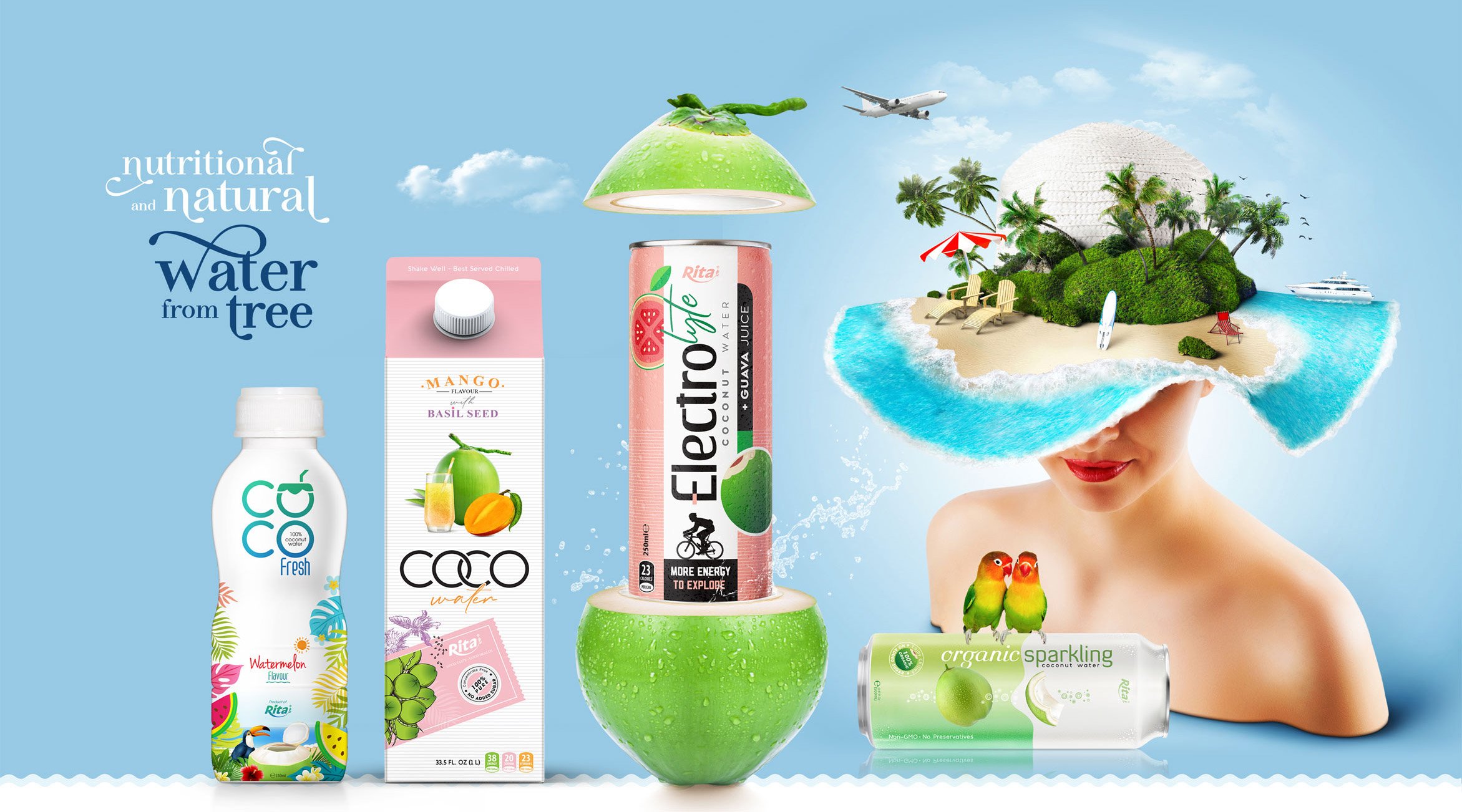 Baner web Rita Basil Seed
330ml Cans Basil Seed Drink With Strawberry Juice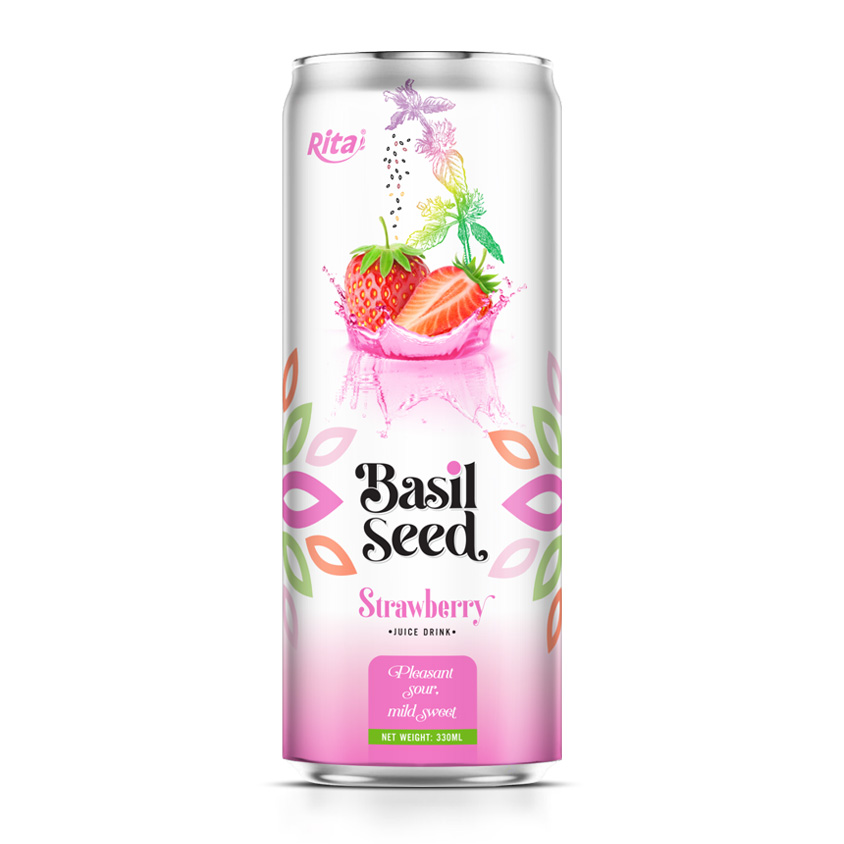 Brand :
RITA or OEM/ODM available
Delivery time :
20 -25 Days after confirm the order.
Certification :
ISO, HACCP, FDA, HALAL, USDA, ORGANIC
Minimum order quantity :
200 Carton/Order
Port :
Ho Chi Minh Port, Vietnam.
Supply ability :
300 Twenty-Foot Container/Month.
BASIL SEED DRINK WITH STRAWBERRY JUICE – FUN FOR YOUR MOUTH, GOOD FOR YOUR BODY

FEATURE

Basil seeds are also called Sabja, Tukmaria which have lots of nutrition facts when soaked in water and consumed. These seeds are known for having antioxidant, anticancer, antiviral, antibacterial, antispasmodic and antifungal properties.

Strawberry is one of the most beautiful fruits with bright red skin, sweet, tart and juicy taste. As a great source of fiber, vitamin C, antioxidants, strawberry is a super fruit that has lots of health benefits.

RITA basil seed drink with strawberry juice is created from fresh mouthwatering fruits and high-quality basil seeds. In our modern manufacture, each product is made using traditional recipes to ensure that you get the best flavor and freshness possible.

+ Good Source of Fiber

+ Powerful Antioxidants

+ Lightly Sweetened

+ Enrich vitamins

+ Glass Bottle, Environmentally Friendly

HEALTH BENEFITS

1. Helps in Weight Loss

These little basil seeds can work wonders for weight management base on the great source of fiber that make you feel full for longer. It is also low in calories which can reduce appetite.

2. Reduces Body Heat

Basil seeds can help in reducing your body heat as these seeds work as a natural coolant. This is why it is used in many detox drinks.

3. Prevents Cold and Flu

Basil seeds can help in preventing cold and flu. The antispasmodic properties of basil seeds can cure dry cough and relax the muscles.

4. Controls Blood Sugar Levels

Basil seeds may low down the metabolism of your body and controls the conversion of carbs into glucose. It is considered to be good for type II diabetes patients.

5. Helps Fight Cancer

Strawberry is rich in vitamin C and fiber, both of which have been found to protect the human body from cancers of the esophagus and colon.

6. Improves Vision Health

Base on having antioxidants, strawberry is found to prevent cataracts, macular degeneration, and other eye diseases. Vitamin C in strawberries can increase the functioning and life of the retinal cells.

OVERVIEW OF RITA FOOD & DRINK CO., LTD

RITA Food & Drink Company was established in 2004 and has grown to include a 30,000 m2 factory, over 100 cooperative farms, and a workforce of more than 500 employees. Annually, we supply over 30,000 tons of products to both the Vietnamese and global markets, exporting to over 100 countries and regions worldwide. As a private-label basil seed drink manufacturer, RITA can be an excellent partner, offering diverse products, quality, and competitive prices.

The advantages of partnering with RITA include our wide range of products, such as coconut water, coconut milk, aloe vera drink, fruit juice drink, coffee drink, tea drink, seed drink, and more. Our products and production lines meet international standards, including FDA, ISO, HALAL, HACCP, GMP, and KOSHER. We use natural-real ingredients and do not utilize concentrates, leveraging Vietnam's abundant tropical fruit resources.

RITA provides OEM and ODM services, offering cost-effective and competitive solutions that are suitable for customer distribution. We have a variety of product types available and can customize ingredients to meet individual needs. Our low MOQ of products and fast delivery time make us an efficient partner for businesses.

With a complete system from design to sample productions, RITA is an experienced manufacturer and exporter, familiar with global export regulations. Our products are rich in beneficial nutrients, including vitamins, fiber, taurine, and more, making them good for health, enhancing immunity, boosting energy, improving skin health, supporting digestion, and more.
RITA
BEVERAGE MANUFACTURER
The best fruit juice in Tincan - RITA beverages from Viet Nam
Good taste & Good health.
We bring you a fresh, healthy, nutritional juice drink by applying creativity and innovation to nature's bounty since we are in the tropical region of Vietnam.