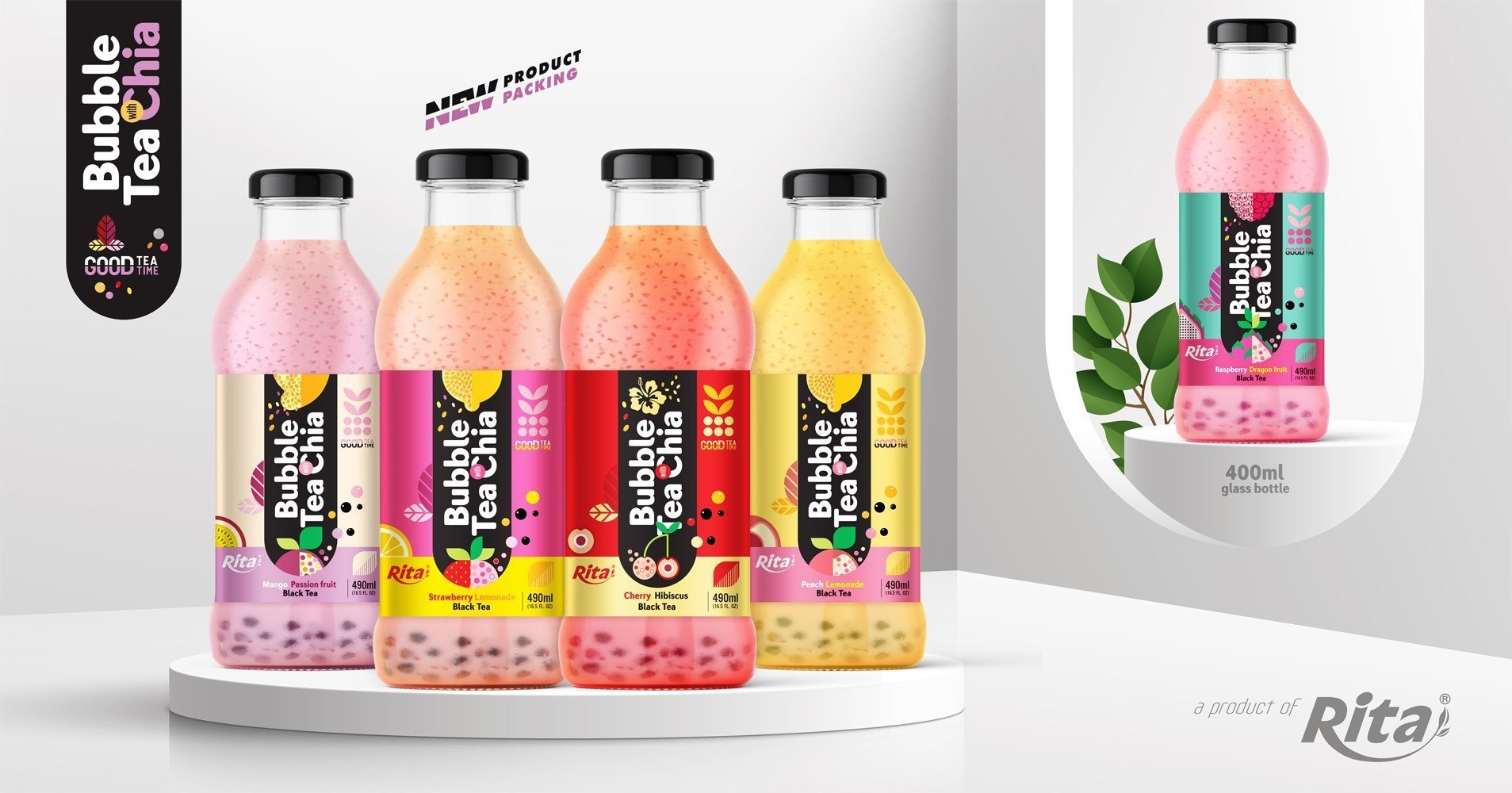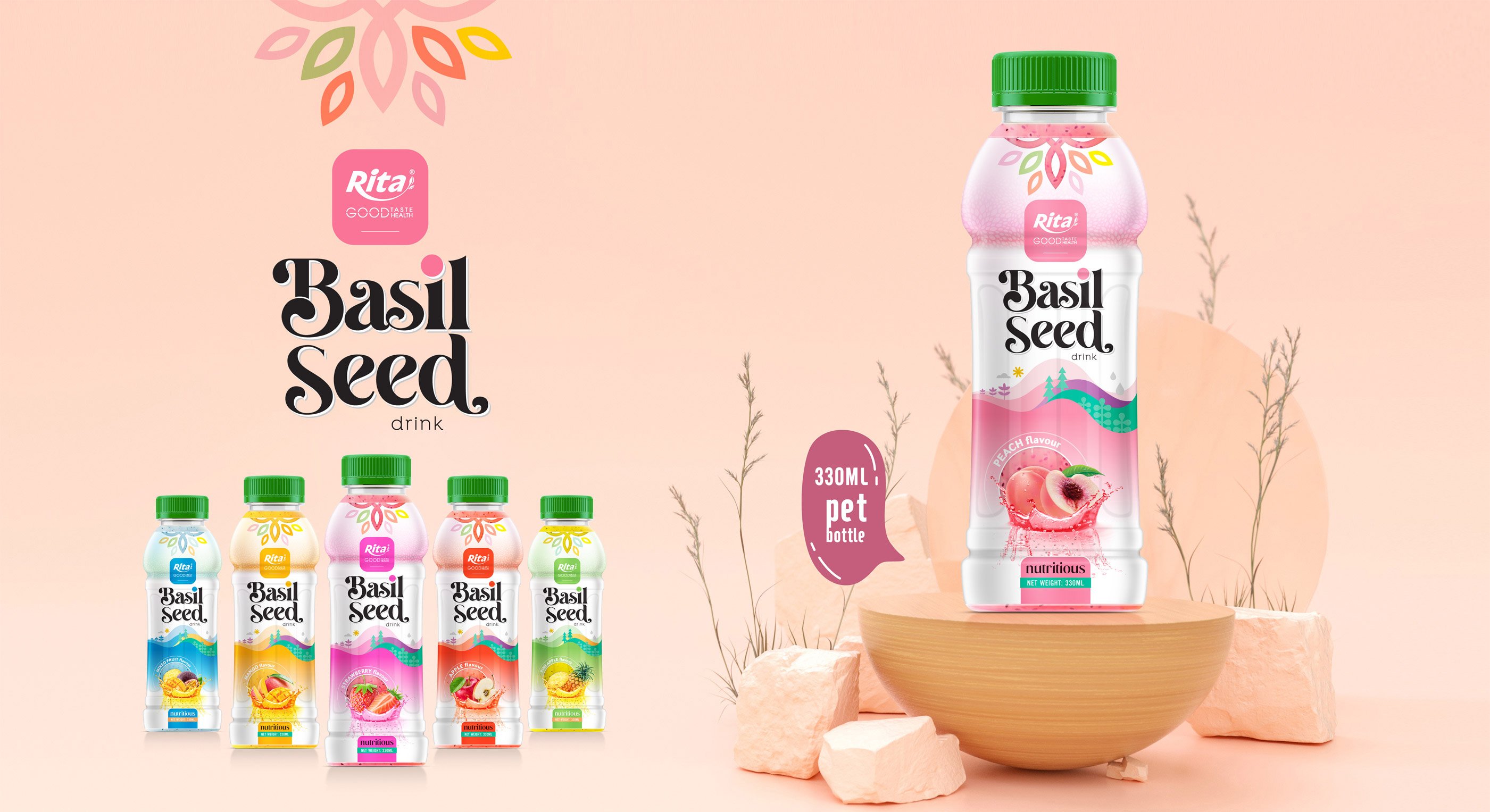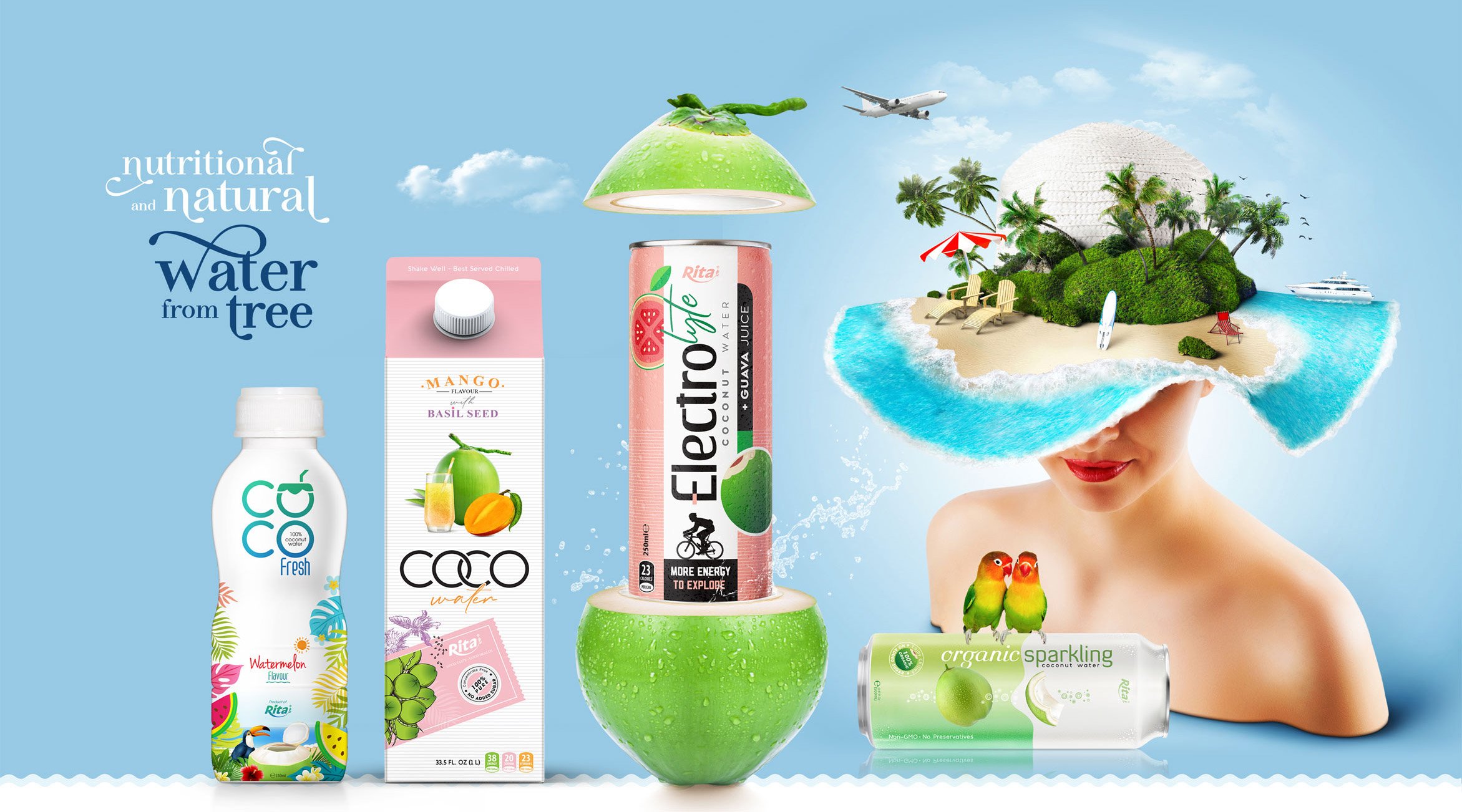 Baner web Rita Basil Seed
250ml Cans Electrolyte Coconut Water With Tangerine Juice
Brand :
RITA or OEM/ODM available
Delivery time :
20 -25 Days after confirm the order.
Certification :
ISO, HACCP, FDA, HALAL, USDA, ORGANIC
Minimum order quantity :
200 Carton/Order
Port :
Ho Chi Minh Port, Vietnam.
Supply ability :
300 Twenty-Foot Container/Month.
ELECTROLYTE COCONUT WATER WITH TANGERINE JUICE

Enjoys in the taste of tangerine all year long with Rita Electrolyte Coconut Water with Tangerine Juice. The variety of electrolytes - including sodium, potassium, calcium, and magnesium – Rita Electrolyte Coconut Water with Tangerine Juice offers a natural sports drink with high energy. Beat the heat, quench the thirst with pure coconut water and freshly squeezed tangerine flavor.

HEALTH BENEFITS

Perfect as a delicious product, Rita Electrolyte Coconut Water with Tangerine Juice offers many benefits for your health.

Acts As Natural Electrolyte Drink

Rich in potassium, magnesium, sodium and calcium, coconut water may be a great beverage for restoring hydration and replenishing electrolytes lost during exercises. Many studies show that electrolytes help to keep fluid and electrolyte balance in the body, especially during exercises.

Reduces The Risk Of Kidney Stones

Coconut water can prevent the impairment of kidney function and the development of oxidative stress in the kidneys.

Helps To Lose Weight

Coconut water has no fat. That is the reason why coconut water us a low-calorie drink. You can drink coconut water before a meal to reduce binge eating among weight-watchers. It also helps in losing weight by removing excess water weight stored.

Detoxes Your Body

Coconut water has properties that play a key role in removing toxins from the blood. It also helps to eliminate the toxins accumulated in the intestine due to poor digestion.

Helps in Strengthening Bones

Coconut water can help to strengthen your bones because it contains a substantial amount of calcium and magnesium.

Improves The Metabolism

Coconut water contains many nutrients that help in giving a boost to your metabolism. Once of them is manganese. That is the reason why you should add coconut water in your diet, it may give a boost to your metabolism.

Helps To Reduce Bloating

Excess sodium in the body may result in bloating. However, if you include coconut water, the potassium levels may increase in your body. This may help in reducing the effects of sodium and may help in reducing the bloating.

Keeps Your Skin Healthy And Beautiful

Tangerine is rich in vitamin C which provides the younger and brighter skin. Vitamin C also supports skin regeneration. The antioxidants in the fruit excel at killing pro-acne bacteria that would have become pesky pimples.

OVERVIEW ABOUT RITA FOOD & DRINK CO., LTD

Established in 2004, RITA Food & Drink Co., Ltd is one of the best coconut water suppliers in Vietnam. Known for its concentrations of electrolytes, vitamins, and minerals, coconut water is naturally refreshing with a sweet and nutty taste.

RITA Food & Drink Co., Ltd only collect the high-quality coconut to produce all kinds of products such as pure coconut water, coconut water with fruit juice, coconut milk, etc.

Besides Vietnamese market, RITA Food & Drink Co., Ltd has been exported coconut water to more than 100 countries and regions worldwide.

RITA is also a reliable partner in OEM and ODM manufacturing cooperation with diverse products, quality, competitive prices.
RITA
BEVERAGE MANUFACTURER
OEM fruit juice - RITA beverages from Viet Nam
Good taste & Good health.
We bring you a fresh, healthy, nutritional juice drink by applying creativity and innovation to nature's bounty since we are in the tropical region of Vietnam.